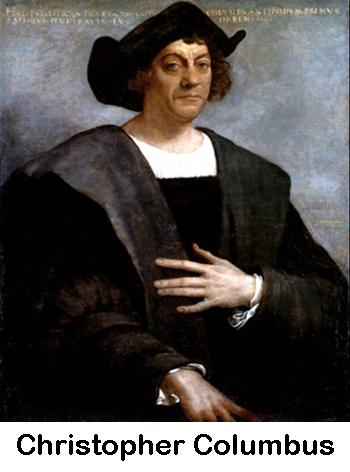 Map Unavailable
Date/Time
Date(s) - 10/08/2018
All Day
Categories
Columbus Day is a national holiday in many countries in the Americas and elsewhere which officially celebrates the anniversary of Christopher Columbus' arrival and Discovery of America, which happened on October 12, 1492.
Columbus Day first became an official state holiday in Colorado in 1906, and became a federal holiday in the United States in 1937, though people have celebrated Columbus's voyage since the colonial period. In 1792, New York City and other U.S. cities celebrated the 300th anniversary of his landing in the New World. President Benjamin Harrison called upon the people of the United States to celebrate Columbus Day on the 400th anniversary of the event. During the four hundredth anniversary in 1892, teachers, preachers, poets and politicians used Columbus Day rituals to teach ideals of patriotism. These patriotic rituals took themes such as citizenship boundaries, the importance of loyalty to the nation, and celebrating social progress.
Many Italian-Americans observe Columbus Day as a celebration of their heritage, the first occasion being in New York City on October 12, 1866. Columbus Day was first enshrined as a legal holiday in the United States through the lobbying of Angelo Noce, a first generation Italian, in Denver. The first statewide Columbus Day holiday was proclaimed by Colorado governor Jesse F. McDonald in 1905, and it was made a statutory holiday in 1907. In April 1934, as a result of lobbying by the Knights of Columbus and New York City Italian leader Generoso Pope, Congress and President Franklin Delano Roosevelt proclaimed October 12 a federal holiday under the name Columbus Day.
Share us on