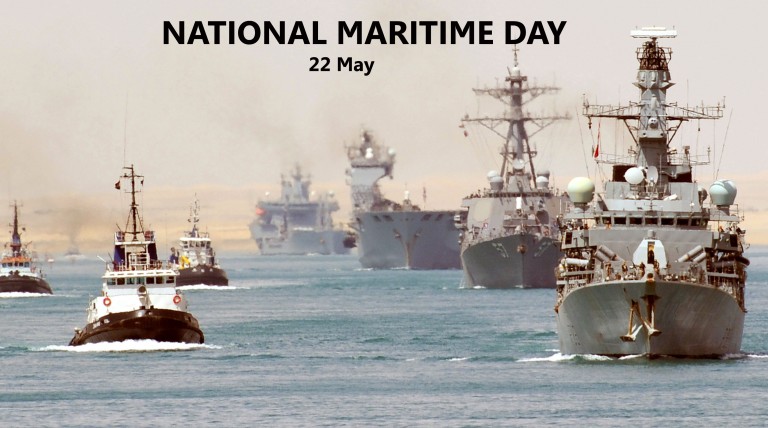 Map Unavailable
Date/Time
Date(s) - 05/22/2019
All Day
Categories
1933: Congress Declares May 22 to be National Maritime Day
By a Joint Resolution passed on May 20, 1933, Congress declared May 22nd to be National Maritime Day. This is the text of the resolution:
"Whereas on May 22, 1819, the steamship The Savannah set sail from Savannah, Georgia, on the first successful transoceanic voyage under steam propulsion, thus making a material contribution to the advancement of ocean transportation: Therefore be it Resolved by the Senate and House of Representatives of the United States of America in Congress assembled, That May 22 of each year shall hereafter be designated and known as National Maritime Day, and the President is authorized and requested annually to issue a proclamation calling upon the people of the United States to observe such National Maritime Day by displaying the flag at their homes or other suitable places and Government officials to display the flag on all Government buildings on May 22 of each year."
May 22 is National Maritime Day in the United States each year. This day reflects the gratitude that Americans have for the maritime industry and the benefits it brings to the country. It also recognizes ships and seafarers who have held a special place in the nation's history.
Share us on