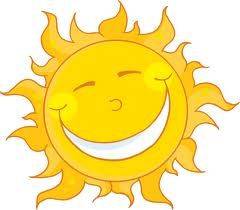 HirePatriots' vision is to assist service members, veterans, and their families by providing free services which will assist their successful reintegration into civilian society and enhance their ability to provide for their families and contribute to their communities.
HirePatriots is a nationally known brand.
HirePatriots receives regular national and local media attention. (HirePatriots has been featured in People Magazine as their Heroes Among Us, as well as on FOX National Business News, NBC News with Brian Williams and on ABC News as their Leadership Award winners.)
The uniqueness and popularity of HirePatriots creates opportunities for HirePatriots members and leaders to speak and to be on TV and Radio.
HirePatriots has two dozen existing Chapters that are being developed and Chapter requests for hundreds more all across America.
HirePatriots is being offered as a "community service program" in Public schools in order for students to fulfill their graduation requirement.
HirePatriots ranks in the top 1% of most visited websites on the Internet.
HirePatriots hosts the only free One Day job board for US veterans in the country. Its value to US veterans, their families, local economies and the nation is unestimatable.
HirePatriots has received the Congressional Medal of Merit from US President GW Bush.
HirePatriots received US President Obama's Volunteer Service medal.
HirePatriots is a charity endorsed by the People First Initiative (People Magazine)
HirePatriots received the LEAD Visionary Award for stimulating local economies.
HirePatriots One Day job posters are mostly senior citizens. They adore the opportunity to meet and help local veterans. And they enthusiastically spread the news to the clubs and organizations to which they belong. Plus, US veterans that discover this easy way to increase their income also share about HirePatriots with the veterans they know. This fire is easy to start and keeps on burning!
HirePatriots has a database of tens of thousands of supporters, and the list grows longer every day.
HirePatriots provides an outstanding cause marketing option for companies seeking to market to or to recruit US veterans as well as multiple other options: http://www.hirepatriots.com/hirepatriots-media-packages
HirePatriots offers the most affordable and effective job boards for recruiting US veterans.
HirePatriots provides at home sales positions to US veterans, their spouses and supporters.
HirePatriots has received many communications from disabled veterans, their spouses, wounded warriors and those afflicted with PTSD of the tremendous help they received from the HirePatriots program.
HirePatriots has hosted 12 military job fairs with no less than 120 companies at each.
HirePatriots has hosted 8 Military Marriage Retreats and all couples are still married, after 8 years.
HirePatriots has authored a best-selling book: An American Crisis: Veterans' Unemployment — Stand by Them/ How You Can Help/ Solutions (http://amzn.to/Xgvwcp)
Share us on