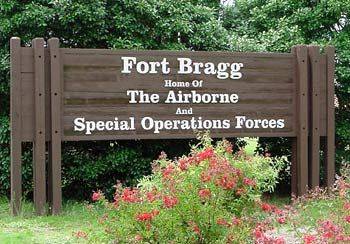 Fort Bragg"the Home of the Airborne and Special Operations," is one of the Army's largest installations in the world with more than 60,000 service members spread across 161,000 acres. The major player there is U.S. Army Forces Command, which is responsible for the readiness of more than 75 percent of the Army's force structure and 87 percent of the Army's combat power. On post you'll also find the U.S. Army Reserve Command, XVIII Airborne Corps and the popular 82nd Airborne Division. It's a full-service post with a hospital, but there's also a Veterans Affairs medical center in the area. Also located a stone's throw away? Pope Field, which is home to the 440th Airlift Wing.
Each year Fort Bragg transitions more than 8,500 Soldiers from the service into the civilian sector and the pressure to help them find work is increasing as the Army faces one of the deepest draw-downs since World War II.
Nearly two-thirds of new veterans say they faced a difficult transition to civilian life, partly because of the bleak economic environment but also because they seem to be speaking a different language than the business leaders who might hire them, according to a survey on post-military employment in year 2014.
2015 REVOULTION:FORT BRAGG
We have opened hirepatriots.com FortBragg Chapter. This website, people can search for jobs, post and review resumes and find out how to donate or volunteer in Fort Bragg, North Carolina. There is no cost for these services. Simply go to the website and search your local area for job listings & related posts.
If you are an owner of a business, have a political platform, hold a leadership role in any business/organization or are a Veteran that owns a business, please consider participating with HirePatriots. There are so many different ways to be involved to help the men and women who have served or are currently serving our country.  You can find out detailed information at HirePatriots.com.
Checkout these links:
Project Management: A PERFECT FIT 4 VETERANS
Veterans Employment Challenges :Perceptions and experiences of transitioning from military to civilian life
Roshan Chandrasekara
http://hirepatriots.com/FortBragg 
"The willingness of America's veterans to sacrifice for our country has earned them our lasting gratitude  :Jeff Miller
Share us on