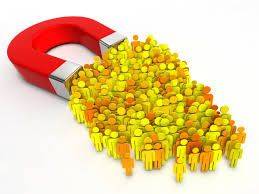 HirePatriots has been serving US military and veterans for more than ten years. We are one of the most visited websites for job seeking US veterans in the country. HirePatriots has won awards from two US Presidents and Congress. We are frequently in the national media: TV, radio and press. We host multiple events each year for veterans (hiring events,  trainings, concerts, marriage retreats, etc.) And I am a best selling author and popular speaker on veteran issues.
Our third option is the use of the search engines and social networks through blog posting. We will create blogs about your company and its open positions and post them on multiple search engines and social networks, including the HirePatriots.com national homepage. This will become a permanent page on the Internet and on HirePatriots.com which will bring clients and jobs seeking veterans to you for many years. We ask for a $250 donation for this service.
Four, we host special hiring events for companies that want to hire US veterans. This is a specialized job fair just for your company. Through the use of our contacts and resources, we will gather work ready, qualified, job seeking veterans with the education and skills required to your corporate office or a venue nearby. You will be able to make a presentation to them and begin the interview process that day. The costs for this service is determined by factors discussed in consultation with each business.
At your service,