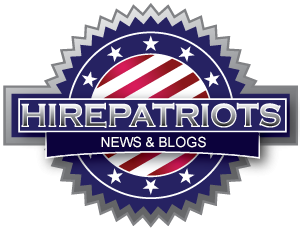 Money is like time….you only get to spend it once. In chapter 7 of my book "The Unemployment Budget Your Financial Survival Plan" I discuss ways to find "New Found Money" One of the ways is to save on your insurance costs. (for a free copy see the link at the end of this article)
Most people have never heard of #1 which is perhaps the most important!
1)       Boost your personal credit score. Your personal credit score is part of your "Auto Insurance Score" used by the top 15 auto insurance companies to determine your premium.Credit Karma states: "The auto insurance score—also called a credit-based insurance score—is a three-digit number meant to predict the likelihood that you'll file an insurance claim. The score you receive on http://creditkarma.com  (Credit Karma) ranges from 150 to 950, and it's calculated using data from your TransUnion credit report. However, it is not the same thing as a credit score. Also, it has nothing to do with your driving record. (scroll to the bottom of the page and click on "auto insurance score".
For information on building your personal credit score visit Bankrate 7 Ways to improve your credit score
2)      Look for job related discounts and association discounts. Many HR departments accumulate employee discount programs and publish them on the company intranet. Trade associations you many belong to also offer discounts on auto, homeowners and boat insurance.
3)       Shop you policy every two years. Contact two insurance companies and email them over a copy of your current policy with the pricing crossed out. This way you are comparing apples to apples as they exactly quote you on the same coverage. Give your current agent the last look. Call him/her and discuss your findings and ask them to meet the best quote. It is always good to save money but a personal relationship with a good agent is worth a great deal when it comes time for a claim.
4)      Adjust your deductibles. The higher of a deductible you have the lowed your premium. I don't suggest raising your deductible unless you have the money in the bank to cover the cost when you have a claim. On your Home Owners Insurance you'd save around $85 per year by switching from a $200 to a $500 deductible and save around $80 annually by switching from a $500 to a $1,000 deductible. This in itself is not a big savings but if you carry that across all your policies it adds up.
About Patrick J. Mellody : Patrick has been a volunteer budget coach for over 20 years and is also a volunteer Ambassador for Hire Patriots a veterans group designed to assist vets find a job or business opportunity. Patrick has given his book away to vets for free and is now offering it to the public.
Brian Tracy/ Author, The Power of Self-Confidence states:  "This is a practical book full of proven strategies you can use immediately to get your financial life back under control."The book is a free PDF on my volunteer Hire Patriots web pagehttp://hirepatriots.com/heroes  Unlike most free books you will not be asked for any contact info. , it's just free. Look for "Free Book Download" and click on the book cover a PDF file will open. To pass this article on use the social media buttons on this page.
Share us on