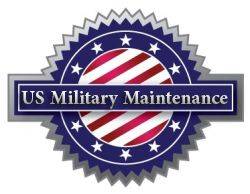 US Veterans Keep Things Clean!
US Military Maintenance is a non-profit program to employ US veterans. We hire and train local US military, veterans and their spouses to clean your offices. Companies who support our US veterans can participate in this program.
1) When you select US Military Maintenance as your janitorial service we take a picture of your business and write a press release about your support of local veterans. We send it to all newspapers, magazines, TV news stations and radio stations in your region.
2) We post that press release on HirePatriots.com and our dozens of sub-domains across America. Many thousands of people will read about your business across America. It will be a permanent page, key-worded for the search engines and sent to all major social networks.
3) We will also help you to recruit US veterans to fill any of your company's open positions.  Our veteran employment program HirePatriots.com is a nationwide leader in assisting companies in hiring US veterans.
4) Your banner will be displayed on USMilitaryMaintenance .com.
5) Your company will receive a 10% discount on all HirePatriots' services, job fairs, concerts, events, banners and promotions.
Veterans are trained to be outstanding cleaners from the first day of Boot camp. They are drilled in cleanliness. They have frequent white glove inspections. Failure to keep things immaculately clean results in punishment and pain. Too, for the last dozen years we have been fighting wars in a desert terrain. Anyone who can keep their rifle clean and ready to fire in a sandstorm is someone who can keep your office clean too.
Mark Baird
Founder@USMiliatryMaintenance.com
Share us on