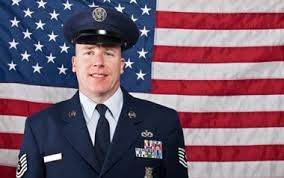 Here are 5 ways that our organization recruits the right US veterans for you: 
1) Transition Seminars: Here is a blog post about our upcoming seminar at the corporate office of Tiger Direct in Miami:
2) Military Reintegration Program: We increase a company's retention of US veterans through an 18 month program developed and provided by our HirePatriots leader, Gabriel Fierro, a former HR manager for the US Army.
3) Military Job Fairs: HirePatriots hosts job fairs across the country for veterans; and, for convenience, we also provide online military job fairs. Our next online military job fair is July 24th:
4) Search Engines & Social Networks
: HirePatriots uses its expertise in tagging for search engines and our massive social networks to share your information with hundreds of thousands of job seeking US veterans. 
HirePatriots.com's blog posts
 receive over 500,000 readers a year. And out of 326,000,000 active US websites, HirePatriots.com ranks 30,000.
5) Job Board & Resumes
: HirePatriots.com provides an advanced 
Careers
 job board. and we will use our database of resumes and our networks to select the appropriate resumes for your needs. You can post on HirePatriots.com for $50; or get unlimited job postings for $2500 a year (including a banner and a blog post.)
6) Headhunting: HirePatriots leaders in multiple states will use their networks to find the right US veterans for your job. We will interview them, review and rewrite their resumes, and coach them on how to interview before selecting veterans to introduce to you.
Share us on