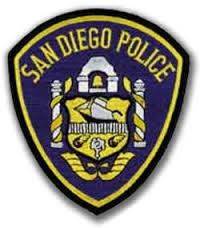 Good afternoon, I wanted to send a reminder in regards to our Law Enforcement Day on September 11th.
We will be having our 5th Annual Law Enforcement Appreciation Day where we will be honoring women in Law Enforcement and also our September 11th Memorial Event to be held at the Veterans Museum in Balboa Park.
I have attached the links below to sign up for the events.
There is only two weeks left to register for these great events.
Our Memorial Event will include a demonstration of SDSU Quad copter drones, Kaylee Wilson from SDPOA Women's and Orphans Fund and Inspector Tobin who survived the September 11th attacks in New York.
There will be Tacos el Gordo and a 9-11 Display Board and silent auction.
Please join us on this special day.
5th Annual Law Enforcement Appreciation Day :  https://asissd.org/meet-reg1.php?id=5
Law Enforcement Appreciation Night (Mixer)   :  https://asissd.org/meet-reg1.php?id=17
Thank you, see you there
Share us on