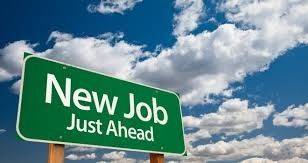 Advice from a CEO
LinkedIn: In today's online world every job seeker should have a well written and complete online profile. Most social networks allow you to post a description of yourself; but, the most trusted and premiere site to be on is definitely LinkedIn. This is where businesses and recruiters congregate. There is no better internet destination to use for meeting people who can change your destiny for the better.
Social Networks: If you belong other social networks, be sure that the pics, vids and things you post are not distasteful, rude or crude. Almost all serious employers will research your SN postings before hiring you.  Manage these well and make sure that you are representing and promoting the best qualities that you possess.
Online profiles should begin with a personal sales pitch about yourself. What character traits, experiences, education and talents do you possess that make you someone that others will want to meet, to know, and to possibly employ?
Too many people boast about how many people that are connected to them on LinkedIn, Facebook, Twitter, etc. It is far better to be connected to 25 people who can influence the achievement of your dreams than to be friends with a thousand who cannot.
Use the social networks seriously. Look for company executives, recruiters, and people to follow that share your interests; that have already accomplished your dreams; that know other influential people in your field. Engage them. Develop online relationships with these people. Comment on what they post. If you do not know what to say, then do some online research and find something to say that is relevant and interesting. Work at this.
Look for groups and online communities that are natural connections for you. For instance, if you are a US veteran then choose US veteran groups and vet owned companies.
Job Boards: Search job boards, but not just the big ones. As an example, if you are a US veteran go to the job boards that specialize in finding jobs for veterans. Companies that post on these sites are paying to find US veterans to fill their open positions. Your chances of getting hired are increased. (Check out HirePatriots.com)
Your Resume: Your first goal is to get an interview, not to get a job. First things first. This will require you to have an appropriate resume. The key here is to use a company's job posting, particularly its description and experience sections. These are loaded with keywords. Customize your resume, using many of these keywords. It will greatly increase the number of times your resume is read.
Cover Letter: Most companies will also ask for a preamble to your resume: a cover letter. This is your 'elevator speech." Keep working on this, rewrite and rewrite, until you have said the things that will spark an employer's interest right away. Write down your best qualities, especially to how they relate to the open position and the company to which you are applying. Keep your writing to what you can read in 10 to 15 seconds. No longer.
The Interview: This is when you are truly applying for a job. Up until this, you were just looking for a job. Now, you are in front of someone or a series of people who will whittle down their candidate search to the best 3 and then choose from them. Approach this process like an actor prepares for an audition for a role in a movie or TV show. This is show time! You need to be ready!
Be on time. Bring copies of your resume and cover letter in a briefcase. (You may be meeting with several people in various rooms.) Prepare yourself by doing research on the company, their products, their size, their open positions, their culture… Learn everything that you can. Making references to such information when appropriate will give you an advantage. Research job interview questions and practice your response to them. Be polite, upbeat, energetic, attentive, well dressed and like-able. Look people in the eyes.
Here is a link to some interview techniques that I like: Click HERE.
Follow Up: Go the extra mile. Get the cards of the people you meet in your interviews. Then send them a thank you afterwards. This will show them your sincerity in applying to work for their company and let them know that you are serious about being employed by them.
Persevere: Keep getting better at every step I have listed here. Make getting a job your primary job. Do not allow yourself to think negative thoughts. Stay positive until you win. This is a challenge. This is an endeavor. Do something practical in your job search every day. Stay upbeat and confident. (Those are the kind of people companies are looking for.
This is how to find a job today.
P.S. Let me add this other critical step: Never stop learning. If you can add to your resume and show a decision maker that you have continuously sought to improve yourself, especially in your employment field, you will leap over most of your competition and achieve much more.
Mark Baird
People Magazine's "Heroes among Us" 
From President Bush: The Congressional Medal of Merit
From President Obama: President's National Leadership Medal
From San Diego: The Visionary Award for Creating Economic Development
From the Chamber of Commerce: The Extra Mile Award
From ABC TV: The Leadership Award
From U.S. Veterans & Families: Liberty
Author: An American Crisis: Veterans' Unemployment
Author: The Patriotic Business Plan: Strategies for Sensational Success
Share us on