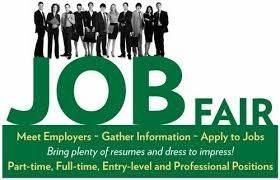 Patriotic Hearts, the non-profit that created the immensely popular HirePatriots employment program more than a decade ago, is hosting a job fair on 9/11/15 at the new Military Events Center across from MCAS Miramar in San Diego.
The economy has improved and many companies are back in the black and creating new positions within their companies that they need to fill. HirePatriots works hand in hand with such businesses to search, find and prepare qualified candidates to take these jobs.
HirePatriots.com is a popular site for job seeking US military and veterans all across America. Many have recently left the US military and have received their college degrees while serving. They are now eager to get their civilians lives started.
The value of military training is immense. The huge responsibilities that these men and women must handle has matured them beyond their years. They are prepared to do so many tasks: too many to number. US veterans are trained to handle highly technical electronics and machinery. They are used to long hours and know how to persevere until a task or mission is completed successfully.
If you are in the SoCal area and are a job seeker, come to our 9-11 Memorial Job Fair. If you are a company anywhere in the U.S. and have job openings, please attend.
9/11 Memorial Job Fair
San Diego Military Events Center
Across from MCAS Miramar
9323 Activity Rd. San Diego, CA 92126.
All are Welcome
Visit: HirePatriots.com for details
HirePatriots: (760) 730-3734:  jobfairs@hirepatriots.com
Mark Baird
Share us on