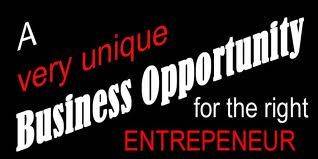 As founder of HirePatriots, I have spent every waking minute of my last ten years helping US veterans get employed or to start and succeed in business. Now, I am mentoring US veterans to do what I did for 35 years, before beginning my non-profit.
America is about opportunity. It offers people an open door to achieve. This is true for all US citizens and immigrants to our country. How many millions have risen to a far better life because of the availability to start you own business in America?
Most new businesses begin small and then build from there over time. I have done this repeatedly throughout my life. It has afforded me more time, resources and freedom for myself, my family and our future.
I have a suggestion for all US veteran entrepreneurs: Consider doing what I did. You can be up and running in a few days for less than whatever you probably are making a month right now, about 2K. It is a tremendous growth market. You can do it by yourself or grow into a global enterprise. And being a US veteran makes you much more competitive.
In 1970 I started a janitorial business that in a few years grew from my small town to stretching across my state. From day one, I started making $50 an hour or more. That's when I did all the work myself. As my clients grew, I trained and hired crews. My only job became managing employees and finding new accounts. Eventually, I hired more experienced people to do those things for me. After a few years, I divided up my accounts and sold them to a dozen different US Vietnam veterans. A couple of them went on to become multi-millionaires and go global.
I was able to retire when I was 30 and live in a condo on the beach in Laguna. I surfed every day. – Then marriage and children forced me back into business again. So I did what I did before: I got a few accounts and trained veterans to do the work. After a while, I would sell the business, take more time off to enjoy life and then do it all over again. — It has been a great life!
I have created an entire business plan for US veterans that are interested in starting their own Commercial Maintenance business. I have the name, cards, bid sheets, contracts, scripts, logos, banners, webpage, equipment and marketing plan all set for you to start right away. And I will coach you until you have some accounts and know the how to do everything without me.
Let's talk and see if this is right for you. Here is my contact information:
Mark Baird/ 760-730-3734/ hirepatriots@gmail.com
Share us on