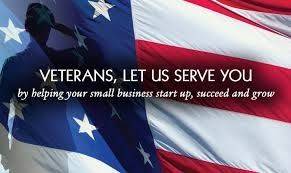 Start A Business that Hires US Veterans
This is a radio interview with Joe Padlo, our USMM veteran in Jacksonville, FL. He started 4 months ago. Now he has multiple big and small accounts and may secure a couple of $40k a month accounts soon for which he has been asked to make bids. He is hiring multiple US veterans. His USMM business is growing across his state. — I confidently predict that Joe will gross in excess of a million dollars in his first 15 months.
US Military Maintenance
is a business created for US veterans to own. We give you everything that you need to get started, including all of your equipment, website, biz cards, fliers, and marketing plan, plus weekly mentoring.
If you want to find out more about starting your own US Military Maintenance business, write me at  ceo@hirepatriots.com or call 760-730-3734.
Share us on