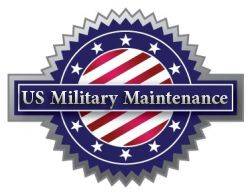 Our non-profit has two main missions: One, to get US veterans sustainably employed with the right company. Two, we help US veterans begin and build their own businesses so that they are able to employ other US veterans.
Our newest and most popular plan for entrepreneurial veterans is to run their own US Military Maintenance company. We are working with US veterans in multiple states in growing their own USMM commercial maintenance (janitorial) business. We are teaching them, step-by-step, how to be a success.
I built and owned janitorial businesses for 4 decades. And the veteran who is the Director of the USMM program, Ethan Perez (USAF), has built a maintenance business from scratch in four years that is almost at the $500,000 a year mark. You could not get two better mentors.
The great thing about starting this business is that you can do so for just a few hundred dollars! That includes your equipment, business license and insurance. It does not take long to start earning money. We will search for new accounts for you and teach you how to do so too.
We market you with your own USMM website. We provide a reason for companies to come to your site by giving you a job board for them to post their jobs for veterans. We market you through blogs, search engines, social networks, TV, radio, press and by getting you speaking engagements at business gatherings. We provide the bid sheet and contract for you to use. We teach you how to make an estimate for services and what to say to win their business.
You will be a veteran business owner who is building his business so that you can hire other US veterans. This gives the client a good feeling. By hiring you, he is also helping lots of other veterans to get hired! You will be a member of our nationwide team of US veterans who are also building their own US Military Maintenance business in their exclusive territory. We will all be helping each other. Our USMM team's goal is our mutual success.
The vision of US Military Maintenance is to help hundreds of entrepreneurial US veterans to be very successful business owners that will employ thousands of US veterans across America. 
Patriotic Hearts is the 501c3 non-profit that supports this effort. (EIN 20-8599179)
Contact: Mark Baird mark@hirepatriots.com/ 760-730-3734
Share us on