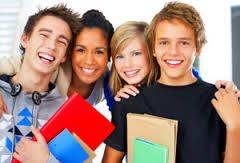 Recently, public and private schools across America have contacted HirePatriots asking about our program. They see it as a way for their students to earn community service credits. They can help spread the word in their communities and get more jobs posted for their area's military and veterans. The students can also use our popular site to publish their stories, essays, reports, videos and pictures that pertain to US veterans, patriotism and America.
I am excited about this because when I taught high school English in California I always made sure that every student in my class got published in the Los Angeles Times by writing a Letter to the Editor. The effect of having their work printed and seen by hundreds of thousands of readers had on my student's lives was incredible, particularly those who had a low self-image and were doing poorly in their subjects.
HirePatriots is now connecting local schools with our business supporters that have their own HirePatriots.com websites. Their teachers are given access to post their students' related work on these local sites. It will undoubtedly have a tremendous impact. How wonderful that HirePatriots is also improving children's lives!
Share us on