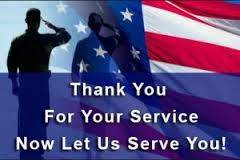 The second annual OPERATION ENGAGE AMERICA will be held Saturday, June 20th from 10AM-4PM at the Liberty Station Conference Center, 2600 Laning Rd, San Diego.
OPERATION ENGAGE AMERICA is a very unique daylong event focused on helping our Veterans and their families (as well as First Responders and others in the community) connect to organizations, resources, programs and services related to Post Traumatic Stress, Traumatic Brain Injury, other mental health needs, along with the other everyday sustainable living resources our Veteran community needs.  We are excited to note that we have more than 60 organizations attending and staffing resource booths and tables as well as four distinguished speaker workshops.
OPERATION ENGAGE AMERICA is an effort launched by Howard & Jean Somers whose son, Daniel, a CA Army National Guardsman, committed suicide on June 10, 2013 after years of struggling with multi-system health issues from his Iraq deployment.  Howard and Jean have made it their mission to address the multiple barriers that kept Daniel from receiving the treatment he so desperately needed by organizing this day of education, support, awareness and resources.
For more information, visit www.operationengageamerica.org and click on the San Diego tab.
OPERATION ENGAGE AMERICA is a 501(c)3 organization.
FaceBook: Operation Engage America
Twitter: @danielsparents
Share us on