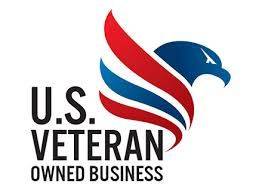 A Fine Example of a SDVOB
An SDVOB is a Service Disabled Veteran Owned Business. You are probably doing business with one or a few right now. US veterans make up 30% of all US business owners, even though they constitute just about 10% of our nation's population. It is obvious that military service produces entrepreneurs that provide services, products and employment more than any other demographic. — I want to introduce one of them.
Martin Younts has been a businessman for over 30 years. His company helps businesses to comply with government regulations. It is the First Advantage Consulting Firm, LLC. His wife is Diana Younts, an exceptional individual in her own right.
Mr. Younts served in the US Military during the Vietnam era. Like so many US veterans, he is continuing to serve, well after returning to the civilian world.  He was awarded by the Department of the Navy and United States Marine Corps, the "Commendation for Meritorious Civilian Service," one of the highest honors given to a civilian. (It is the equivalent to the "Bronze Star.") And recently, he was awarded the "Secretary of Defense Medal for the Global War on Terrorism" for his technical assistance, expertise, and participation during the War on Terror.
Throughout his 30+ years in business, Mr. Younts has worked in both the Private and Federal sectors. He has guided companies through their re-engineering processes, has helped identify and resolve company issues in the areas of marketing, absenteeism, scrap-page, time management and sigma process, to name a few.
Martin Younts is the author of, Stepping out of a Technical Job and Leaping into Management where he explains the seven key principals to transition into a management role from a technical background. He is currently working on a book titled Complexities of American Business in the New Era of Leadership, where he lays out his innovative methods of what he calls L.I.M.E's Methods which stands for Leadership, Integrity, Morals and Ethics. He has also coined the term 'L7 Thinking' where he provides insight on thinking outside the box
For the past five years, Mr. Younts has been developing and implementing Affirmative Action Plans and has conducted investigations of EEO complaints. Mr. Younts is also an Honored Member of the prestigious Strathmore's Who's Who. Which list the top professionals in the fields of Business. Mr. Younts was just named '2015 Professional of the Year' over 1600 candidates by an Atlanta business association.
His wife Diana Younts, was a Compliance Officer and Investigator for the US Department of Labor before joining Martin as his Managing Partner. Who better to make sure that companies are doing the right things the right ways? She is also involved in charity work and serves on the Board of the Vision Rehabilitation Services of Georgia. And Diana is a member of the Atlanta Society of Human Resources Management (SHRM).
I met this couple on LinkedIn. Diana liked my posts about US veterans and business marketing and development. She has offered to help Patriotic Hearts by making introductions. We are very appreciative of her support.
Here is the contact information for Martin and DianaYounts' company:
First Advantage Consulting Firm, LLC
A Service Disabled Veteran Owned Company
1635 Old Hwy 41 NW, Ste. 112-171
Kennesaw, GA 30152-4481
(800) 698-1084
Mark Baird
HirePatriots.com
ceo@hirepatriots
760-730-3734
Share us on