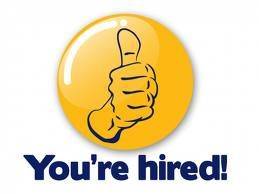 HirePatriots is a popular jobs program for US military, veterans and their spouses. It is the employment program of Patriotic Hearts, a 501c3 non-profit (EIN # 20-8599179).
HirePatriots is putting on a unique hiring events for US veterans.  Their purpose is to provide you a steady stream of qualified and work ready US veterans for your open positions.
My name is Mark Baird. I have been involved in US veteran employment and assistance since the Vietnam War.  Since the rise of the Internet, I embraced Web 2.0 and the social networks. As a result, HirePatriots.com ranks 29,000 out of all US websites (326,000,000).
HirePatriots.com focuses on employment for veterans. HirePatriots seek new and innovative methods that improve and advance what is commonly used. For instance, in addition to our Careers job board, HirePatriots.com has a free One Day job board for local residents to hire their local military, veterans and their spouses to help them with chores and repairs around their homes and yards. So far 50,000+ jobs have been posted and taken.
Recently,  a popular expo venue, near Camp Pendleton Marine Base, was donated to HirePatriots for use on September 26. This good fortune has allowed us to launch our new concept for hiring US veterans, and to replace job fairs. It is 'US Veterans Work Ready Hiring Events.'
Either one company with more than 50 immediate open positions, or 5 companies, in the same industry, with more than 10 immediate positions to fill can attend the event. Simultaneously, my leaders in Texas are holding a similar event in Houston, Texas.
This is how it works: The company(ies) send us the specs and qualifications for their open positions. We use our contacts to bring in a room full of US veterans, many recently transitioned, with military and work experience in that industry or skill. My team and I will have worked personally with these veterans for weeks prior to the event, making sure they are properly prepared and work ready. The attendees will have studied the attending companies' websites and have made a thoughtful decision about working for them.  Their resumes will be related to specific jobs for which they have prepared to apply, offered by the companies. Their mind-sets and their personal lives will be prepared for employment too. Sponsors of these events will be introduced from 50 to 100+ US veterans, fully prepared and qualified to fill their open positions.
At your service,
Share us on