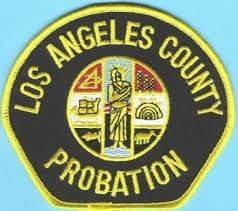 LOS ANGELES COUNTY PROBATION DEPARTMENT VISION
Rebuild Lives and Provide for Healthier and Safer Communities MISSION Enhance Public Safety, Ensure Victims' Rights and Effect Positive Probationer Behavioral Change
LOS ANGELES COUNTY PROBATION DEPARTMENT CORE VALUES
We fundamentally subscribe to the fair and impartial administration of justice and embrace the following values: • Dignity & Respect for our clients, public and employees. • Integrity to do the right things for the right reasons – all of the time. • Leadership to develop an organization that is sustainable and will attain national prominence. • Rehabilitation is founded in a belief that people have the ability to transform into law-abiding individuals. • Contribution of everyone is valued and everyone has the opportunity to perform to their highest potential. • Commitment to providing service excellence to achieve positive outcomes for healthy families and communities. • Collaboration by working with others to maximize efforts and achieve positive results. • Evidence-based practices and policies as a way of assuring that our best efforts are leading to desired outcomes.
Currently, the Probation Department is undergoing a hiring phase but is seeking specific educational and character qualities in this next generation of Probation staff.   There is a thorough exam,  background investigation and polygraph process to ensure only the candidates with the highest integrity are chosen.  So far, more than 80% of candidates who apply do not meet the exam and polygraphing standards.  To learn more about employment at Los Angeles County Probation, click here.
Come to our 9-11 Memorial Job Fair in San Diego, 9323 Activity Rd., 11 AM to 3 PM and speak to their recruiters personally.
Mark Baird
Share us on