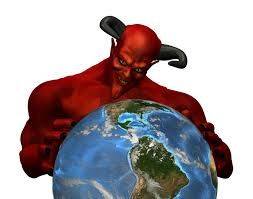 Dear Friend,
Allow me to introduce myself… I am the disease of addiction. You may call me cunning, baffling and powerful, for I am certainly all these things. Why am I smiling? Because, I prey on the misery of others. I have ruined the lives of millions of people just like you: young, old, rich, poor, smart, dumb as dirt… it makes no difference. I am an equal opportunity destroyer.
To all those who know me, I promise a life of suffering and an untimely, messy demise. My specialties are death by automobile, death by overdose, and death by your own hand. As for your family, and the sorry lot who might still harbor a shred of concern, I relish watching their faces as you slowly die before their eyes.
We make quite a team: I am the puppeteer. You are the puppet, dancing from my strings, trampling all your dreams. I love catching you with your guard down. I am your friend. I am the solution. I am dependable. You deserve me. You earned me. No one will ever know about me… I hiss. And you listen, like the dummy you are. You become so numb that you detach from this world altogether: alone, claustrophobic, without hope; your private heaven in the bowels of my burning hell. And the dummy dances harder.
What I supply is instant gratification: Something which you find as vital as water and are willing to exchange for your soul. What about suffering, you ask? Never mind that. Why think about the future when you're living high to high. Besides, you have willpower. You are so smart. You are always right. You will be the one person in all the world to get the better of me. It could happen.
Keep putting your faith in me. I have earned it! Haven't I always been there for you? Through the worst of times: stroking your hair; filling your glass; dispensing your pills; calling your dealer. Haven't I been there also when things were going right in your life? When you said you did not deserve good things, wasn't I the first to agree? Together we made sure you did not find a moment's bliss.
I rule, because you keep underestimating me. You worry about cancer, chest pains, diabetes, liver disease and such. Fool! You do not understand that all these things are my doing. Yet, despite being a reviled disease, I do not come uninvited. You are the one who buys and uses and hides and craves in an endless cycle, like so many others who have chosen me over sanity.=
Alas, not everyone dances so easily. Hard as I might try, some folks just are not interested in my slice of heaven. Instead, they have chosen programs and meetings, fellowships and, worst of all… God. Revolting! No matter. I have all the time in the world. For now, I will wait; alone and claustrophobic, but never without hope. You see, I am not going anywhere, and I am very, very patient.
Sincerely,
Your Disease
P.S. You have tossed out the drugs, poured the alcohol down the drain and deleted the dealers from your contact list. But, you haven't officially closed this painful chapter in your life for good.
Keith Angelin is a CADC II drug and alcohol counselor who lives and practices in Oceanside , CA. He has authored a DO It Yourself recovery manual.
Share us on