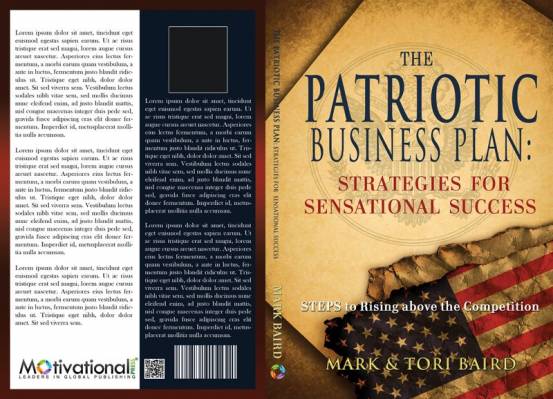 I am currently writing this book. It will be available online and in book stores in early Spring 2014. It is being published by Motivational Press.
My passion has always been to create opportunities for others to share their wisdom, talents, services or products. I have built multiple businesses, taught school children, coached sport teams and been involved with community service and Christian ministry for 40 years.
For the past decade I have been building an Internet platform for US veteran job seekers, entrepreneurs and the businesses that seek to engage them. HirePatriots.com ranks in the top of all US websites. I have written a best-selling book: An American Crisis: Veterans' Unemployment. TV, radio and press have me on regularly to speak about veteran employment and related issues. HirePatriots.com is recognized as a premier advocate site for US veterans, and job site and blog for businesses that support them.
Every successful business in this new century will be based on a different business model than what was used in the previous century. Modern communication and technology has made most of the 20th century strategies obsolete. This book explains, step by step how to take a giant leap above your competition by using a model that has already proven to be amazingly successful. Both President G.W. Bush and President Obama have recognized the value of this plan and awarded it.
My ultimate mission in life is to create a nationwide jobs safety net for US veterans. I hope that many of the business owners and executives that read The Patriotic Business Plan will join my higher cause. It will benefit your business, yourself, your community, school children, senior citizens and your local US military, veterans and their families.
Mark Baird
Please visit MotivationalPress.com and take a look at all of their great authors. I am proud to be among them.
Share us on