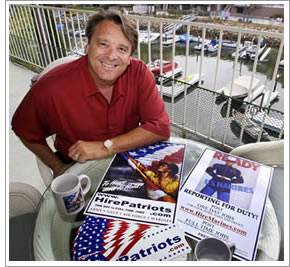 All of the old cliches I heard and did not heed when young about getting old are all now coming true for me. And like every other human that has ever existed, the North Star of my life has always been my youth. I have met many more people since those early years; yet, those are always the people I recall most often.
Youth is the very greatest time of our short sojourn upon this globe. Our senses, emotions, creativity, passion, power, and drive are never again matched.  It is such an intense period for our senses that it embeds our experiences indelibly into our brains far more deeply than at anyother decade of our lives.
High school contains to most of us our strongest emotionally charged memories. Every time I pray and reach back into my soul,  it is always those fellow kids I knew then that come to the forefront.
I had a very intense early life. I was raised by a man that had severe PTSD from WWII. He drank heavily every day and night. And it did not make him happy and friendly.  It was necessary one night if I was to remain alive to jump out my bedroom window and leave that terrifying existence forever. I was a young teenager..
First, I went to Mexico, about 1000 miles below the border and lived with Indians who were fishermen, and the cleanest and most beautiful and lovingly and simple people I have ever known.
When I re-entered the U.S., I became a "roadie" for some of the bands that are now famous from the 1960's. They were all kids my age. I never thought anything special about hanging out with the musicians that have become super stars since.
Then I lived on the streets in Los Angeles. I slept under bridges, in abandoned cars and in places that were risky and ill-advised. And everyone in my life, my parents, siblings, aunts, uncles, cousins and grandparents were turned against me. I finally found a girl I believed in and loved. But one morning after kissing me and insuring me that she loved me forever, she and my daughter disappeared.
I was a "drop out." I was different and strange and unwanted. I did not belong. No one had shared the experiences of my youth. I was a divorced Christian.  I was a single father. I was handicapped and unemployed. My church and my head pastor rejected me too.
I sold my first building maintenance business that I had built to augment my ministerial pursuits and moved back to my hometown, Laguna Beach, CA. I rented an apartment on Oak St. beach and committed myself to body surfing everyday for one year. That was my therapy. But in 1980, I earned 3rd place in the World Body Surfing Championships in Oceanside, CA. And somehow that award made it acceptable. I did not need to do anymore penitence. Think of torn and bleeding finger nails as a person holds on to a vertical precipice. Surfing for one year, despite weather cold or storm gave me my self-esteem again. The wonderful waves that carried me in my youth, lifted me again to survive and start over.
I went back into the ministry. I crawled back to the God of my youth. And he called me once more to start businesses and to create ministries that other believers could make their own. I recovered. And I earned several college degrees along the way.
Now I lead the Patriotic Hearts and HirePatriots veteran outreaches. God is amazing! Of all people, he chose me to glorify him. I am one of his miracles.
P.S.When I was 16, I was living in a cabin along the California northern coast, in Big Sur, at Nepenthe. Mama Cass, of the Mamas and Papas, sang this song outside my door to lullaby me to sleep. It was right after the Monterey Pop Festival, the first real Woodstock.
Mark Baird
Share us on