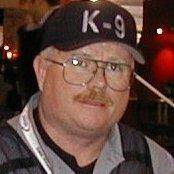 Here is a chapter in An American Crisis: Veterans' Unemployment written by a plain speaking Vietnam veteran. His idea is so simple that it just might work!
A solution to veteran unemployment: A guaranteed civil service job
by William A. "Tony" Lavelle
A disproportionate number of military veterans are unemployed.  Thousands have served in Iraq and Afghanistan.  Now that those wars are winding down, the military is downsizing, pushing tens of thousands of highly skilled and well trained military veterans into the civilian job market.  Corporate America has been slow to hire vets, for a variety of reasons.  In my opinion, the principal motive is that they are sheep and we soldiers are sheepdogs.
"One Vietnam veteran, an old retired colonel, once said this to me: "Most of the people in our society are sheep. They are kind, gentle, productive creatures who can only hurt one another by accident. Then there are the wolves, …(who) feed on the sheep without mercy. Then there are sheepdogs.  I'm a sheepdog. I live to protect the flock and confront the wolf."
"If you have no capacity for violence then you are a healthy productive citizen: a sheep. If you have a capacity for violence and no empathy for your fellow citizens, then you have defined an aggressive sociopath–a wolf. But what if you have a capacity for violence, and a deep love for your fellow citizens? Then you are a sheepdog, a warrior, someone who is walking the hero's path. Someone who can walk into the heart of darkness, into the universal human phobia, and walk out unscathed."
"The sheep generally do not like the sheepdog. He looks a lot like the wolf. He has fangs and the capacity for violence. The difference, though, is that the sheepdog must not, cannot and will not ever harm the sheep."  A sheepdog's mission is to protect the sheep from the wolves.
America is made up mostly of healthy, happy, & productive citizens (sheep).  Sheep don't like sheep dogs.  Or they are just scared of sheepdogs, making it even harder for a sheepdog, a vet, to get a job.  Not impossible, just harder.
OK, enough about sheep, what is my wiz bang crazy idea to solve to vet unemployment?
Guarantee all vets a civilian government job as soon as they get out of the service.
I mean full time, civil service employment, working for the federal, state, or government.   By "guarantee," I propose that every soldier who gets out of the service, there will be a civil service job waiting for him, if he wants it.
Let's see, there are nearly a million vets out of work.  The feds have about half a million civil service jobs, add in all 50 states, 3000 counties, and nearly 20 thousand incorporated cities.  Looks like more than enough jobs.  Of course it will take time to implement.  I would like to see my program start immediately for newly separated service men and women, then phased in only 3 years.  In 10 years every vet that wants a civil service job will have one.
Those vets that don't want a civil service job waiting for them when they retire or get discharged from the military, that's fine.
How would my plan work?
The Department of Defense ("DOD") would establish a civil service personnel office whose mission would be to track all civil service jobs that are open for hire, and place separating service members and vet into those jobs.  A soldier, about a year before he is going to retire or separate from the service, submits a request to be transferred to Civil Service.  The DOD would review the soldier's records of training and experience.  Then send the soldier a list of jobs available.  The solider picks the one he wants.  The DOD will then plug him or her in for that job.  The soldier's separation or retirement orders would show the soldier as transferring from military service, to civil service.  Then that soldier would report for work just like transferring in the military.  He would keep is time in service and rank.
EXAMPLE, Master Sergeant John Davis
Air Force Sergeant John Davis is an aviation fuel supervisor at Travis Air Force Base.  After 8 years of active duty, he is transferring to the Air Force Reserves at Travis.
Davis applied for civil service.
He accepted a full-time position with the Port of Oakland to work at the airport as a fuel management safety supervisor.
EXAMPLE, Corporal  Luther Johnson
Marine Corporal is 23 years old.  He is a wheeled and tracked vehicle mechanic stationed at Parris Island.
He is separating from the Marine Corps after 4 years.
A year before his separating, he applied for a civil service job.
The DOD gave him a choice of 6 different Civil Service positions in 3 different locations.
He took a position working for the California Department of Transportation as a master mechanic.
EXAMPLE, Private First Class Dexter Lowell
Dexter served as a helicopter door gunner in Vietnam.  Then he got busted for dope and he finished out his tour as a cook.
He did get an honorable discharge because the Army though he was a hell of a cook.
But Dexter spent most of his time unemployed and homeless.
One day at the VA hospital for a doctor's appointment, he sees the DOD Civil Service Office right next to the lobby.
To make a long story short, the DOD got Dexter a full time job working for the Forest Service as a journeyman cook at some camp Alabama, Dexter's home state.
EXAMPLE, Commander Sally Winters
Navy Commander Winters retired from the Navy after 22 years' service as a personnel officer.
When she put in her retirement papers, she applied to the DOD for Civil Service.
She accepted a position as a personnel supervisor at the Air Force Personnel Center in San Antonio Texas.
FAQ
Q:  You want only military vets to get all the civil service jobs?
A:  No, civilians can apply for civil service jobs.  There are more civil service jobs that need filling that there are vets to fill them.  The total number of jobs in all federal , state, and local governments, my best guess is about 2 or 3 million jobs.   All the civil service jobs that are not filled with a vet, a civilian can apply.
Q:  Do vets have to take the civil service test and be interviewed for the job.
A:  No, the soldier's records are reviewed by the civil service in lieu of testing.  Copies of the soldier's performance reviews stand in for an interview.
Q:  Any military vet can just walk into a civil service job with no test or interview.
A:  That's the "guaranteed" part of the plan.  So yes, after their records are reviewed and matched to the best types of jobs based on soldier training and experience, he or she gets the job automatically.
Q:  Giving all the civil Service jobs to the military is not fair.
A:  Well, there are more civil service jobs out there than vets can fill.  If a civilian wants a guaranteed civil service job, with no testing or interview required, then join the military.
Q: What if the DOD can't match a military vet to any jobs.
A:  You mean of the millions and millions of Civil Service jobs out there, the big computer can't match one soldier to one job?  I guess that possible, but this program is a guaranteed job for every vet.  I am sure the fed or some state or county government can find a good job for him.  What if the soldier's job was as a sniper?  That's easy; any prison that posts guards with sniper rifles in the towers can use him.  He could also be a police officer or special agent SWAT team sniper.
WHAT CAN YOU DO?
So my solution is pretty straight forward, all federal, state, and local governments that hire and use civilian servants, will hire all discharged or retired military members, who want a civil service job.  A soldier, say a year before he or she is discharged, would submit their request for transfer to the civil service.  The military member would complete a "dream sheet" listing where in CONUS they want to be transferred to, as well as what types of jobs a soldier would be interested and qualified for.
Under my plan–EVERY SOLIDER GETS A JOB AFTER MILITARY SERVICE.
Even if the vet has less than an honorable discharge.  I am sure with millions of civil service jobs out there; the DOD can find a good job for a vet with a bad discharge.
I am writing to the 20% of you who will think this idea is worth your time to make it happen.  You ever hear of "The Pareto Principle" (also known as the "80–20 rule")?  80% will sit on their butts, doing nothing.  They will howl that I am of full of it.  They will whine that my plan is a waste of time and will never happen.  While those highly motivated "20%'ers" will show a little fortitude.  This is a great plan.  It's so simple and so good; I don't know why someone else not made it happen.
For those of you so motivated, what can you do?  Start by writing letters and email to your  elected officials.  Start with emails to Congress.  The name of the program is "Guaranteed Civil Service Job for All Vets."  Say in the letter you want Congress to legislate the creation of a program that will guarantee a civil service job to every vet who wants one.  All vets should be a member of at least one of the 40 or so professional military organizations that are members of The Military Coalition (http://www.themilitarycoalition.org/).  The Military Coalition is one of the most powerful lobbying groups in D.C.  Join one of those groups.  Write to them about the Guaranteed Civil Service Job program and what a great idea it is.
I got the idea when I was still on active duty.  When I was about a year away from my retirement, I started my transitional training.  I enjoyed and was comfortable working within a government environment, so I applied around Travis AFB.  I was lucky enough to be hired by the State of California as an adjunct professor of Criminal Justice at Cal State Sacramento.  What a marvelous first job after 26 years of military service.  Many of the retirees in my group went to civil service.  Most state and county jobs.
What else can you do to help make this solution a reality?  Write and email your state and local government representatives.  Most states offer some type of vet hiring preference.  But none will guarantee a vet a job as my solution does.
Since I have talked about my idea, I had one old Navy Chief come up to me and tell me, "what kind of a civil service job can a moron with a bad conduct discharge get."  "Maybe we make him a garbage truck driver or Congressman," I said.
In closing, I would like to say it is disgraceful letting so many vets go without jobs after they served their country.  This book is about coming up with solutions to fix that, to help get a GI a job.
I tried to give you a simple taste of my idea.  I would work so well, vet unemployed would be wiped out.  But, like I said at the beginning, my idea is too far out-of-the-box.  Too many sheep would be whining. Baa!  Baa!
* For more Tony Lavelle Books and comments: http://gallantrypress.com/
___________________
We are offering An American Crisis: Veterans' Unemployment at a high discount so patriotic citizens and organizations will purchase books for veterans. A charitable donation receipt will be issued for all donations. Click here: http://www.veteransunemploymentbook.com/giveaway
Share us on