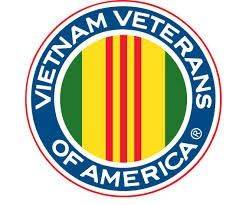 In the spring of 1968, while I was in my senior year of high school, I enlisted in the Marine Corps in the 90-day delay program. After I graduated, I spent the summer at home. Then in September 1968, I flew to San Diego to enter Boot Camp. I was 17. I went to Vietnam two months after my 18th birthday and was assigned to 2nd Battalion 3rd Marines. My MOS was 0341 (Mortars). Lots of things happened as they do in war, but one three-day period altered my life forever. I was with Echo Company in August 1969 on the DMZ — a place called Mutters Ridge, Operation Idaho Canyon. Our company had separated into three platoons to see if we could draw the enemy into engaging with us. On the night of August 10th, 1969 our platoon was overrun by a superior force of NVA. We fought all night and at one point called artillery in on ourselves to blow the mountain up. The next morning, a company was helicoptered in to reinforce us. I carried my best friend, who was wounded, to the landing area to be medivaced. While I went to help other wounded Marines, they attacked again with rockets and mortars. When I got back, my friend was dead.
I had nightmares. I was angry and lashed out at others. I would turn to fight at any loud noise. I was ashamed. I lived with feelings of guilt because my friend died. I was told I was shell-shocked. The doctors gave me drugs and I was told I was a goldbricker by my superiors.
In the States after my discharge (which was honorable by the way), I got into drugs and it was not going well. It was by dumb luck that I didn't get into a whole lot of trouble. Eventually I got married and had kids and that was okay, but the nightmares, along with the guilt, shame and anger, were still there.
In 1975, I enrolled in an EST workshop which was the predecessor to the Landmark Forum. It saved my marriage and I was free and at peace. It was completely life-altering; the nightmares stopped. I was, for the first time, actually "Home" — free from the war. I raised three great kids and ran a very successful construction company.
In 1996, I enrolled in the Landmark Forum and it made a huge difference. This program differed from the first in that it gave me the tools in life to move from my past forward. At that time, I started training to lead the program. I wanted others to have this available to them. In 2002, I went on staff for Landmark Education and led the program all over the world.
Because of my success in leading the Forum, I was trained to lead the Advanced Course. Only the people who are highly successful at leading the main program go on to lead the Advanced Course, which I did for over 10 years. I had many, many veterans in my courses. I will tell you, it made a huge difference for them. I wanted Landmark to work with veterans, but it was a touchy subject. First, I was the only combat veteran on staff and nobody else had the background I did and, therefore, could not truly understand what the veterans have gone through. Second, there is always a liability problem for corporations.
When I left Landmark, I came home and started a new business with my wife and we are successful. I needed that in place to make sure I could make a living and then get in to what I wanted to do and that is free veterans up from their pasts so they can be "Home" and at peace and have freedom from their war experiences. In the last year, I have been in communication with the CEO of Landmark and received permission to use some of their copyrighted materials. I then created this workshop and lead it twice. Everyone who has enrolled in the workshop said it made a huge difference and that they would recommend it to others.
This is not therapy, psychology or psychiatry. It is not religious. It is freeing veterans up from the past; giving them new views of themselves and the things that happened to them. They call it Transformation.
Testimonials
A 22-year-old Navy Seal story:
"I was moving house to house with my team. Gave directions to my friend to go through one door and I would take the other. My friend was blown to pieces. It was my fault. I shot and killed an eight-year-old boy who I thought was carrying an IUD. It was not an IUD. Now I am a monster. At the end of the workshop, I felt free and at peace and I can love myself again."
An Army nurse story:
"I was raped and beaten by four of my own soldiers then I felt worthless. I have spent six years in therapy. After the workshop, I never felt so good about myself. I can now have a great marriage and a great life without suffering."
If you want to contact me:
Jan McHenry
jwmchenry@yahoo.com or (509) 710-0843
Share us on