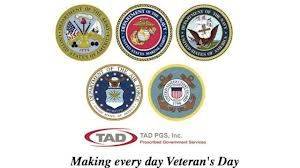 A friend of HirePatriots is Ben Marich.  Like all of our allies, he is involved with helping US veterans. He finds qualified veterans jobs. I am passing along some important links and his contact info if you are a veteran looking for employment. Here is an email he sent me today:
Please have your veterans go to our website www.TADPGS.com,  register and enter their resume. I will be notified and contact them directly offering any help I can.
I have attached a copy of the first notification they receive from me for your review.  Next, have them go to http://www.adeccousa.com,  set up an account, upload their resume and search the available jobs.
Be sure to visit our LinkedIn group, http://linkd.in/Sg346w. —  And our blog is at http://bit.ly/YvQnZp. 
Thank you for all you do for our veterans,
 
Ben Marich
Veterans' Corporate Outreach
Let TAD PGS and me help you make every day Veterans Day
Share us on