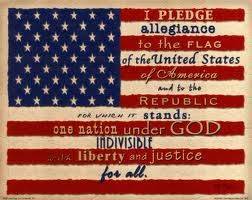 Intolerance is the new meaning of "religious freedom"
Here is another example of a small fringe political group taking the reins of power and changing the course of America. The US Air Force has capitulated to the demands of the Military Religious Freedom Foundation. This paltry group of malcontents claims to "defend religious rights and tolerance and to battle religious extremism." " but, they really want to remove any mention of God from all American institutions and documents. This group really advocates religious intolerance. If that is not extremism then what is? A New York attorney by the name of Michael Weinstein is behind this. He runs a small website that  pleas for donations that may make people think they are giving their money to a foundation that supports our country's belief in God, but that actually wants to remove all references of God from American life.
It is also ironic that being Jewish Weinstein would adopt a nationalistic stance adopted by Hitler that caused the burning of synagogues. This ideology eroded the conscience of the German people and permitted them to commit atrocities. Weinstein claims that "Finally, there is only one religious faith: American patriotism." Hitler said the same thing about Germany. All of the world's most horrific dictators knew that in order to have supreme power and control over the masses that they must make Nationalism the state religion and make service to country more important than faith in God. This is tantamount to ripping the soul out of a country and turning it into the walking dead, a zombie.
A true patriot does not attack the foundation stone of our country. This falsely named "religious foundation' would remove any mention of the Pilgrim's faith from the story of America's first settlers and from our country's seminal documents. They want to destroy our Pledge of Allegiance, and now they have succeeded in intimidating the US Air Force into removing any mention of God from the Officers Pledge when they complete their training. Shame on the US Air Force! How cowardly!
America is being defeated by an enemy within. Radical fringe groups are being given control over our way of life. They must be stopped.  Speak up, America!
Please send this post to all of your social networks and friends.
Share us on