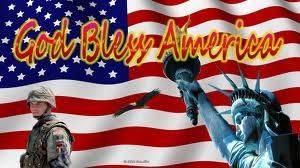 HirePatriots.com is far more than just a job board for veterans. We touch the lives of millions of Americans that may not have even heard of us. HirePatriots strengthens local economies. It is a powerful educational tool for teaching love and duty to country.  We unite communities in helping their local veterans to reintegrate into society after serving in the military.  We assist senior citizens, and provide affordable labor and repairs for people who otherwise could not afford it.  We use TV, radio, the press and the social networks to promote patriotism and honor for those who risk their lives for us. We help make America a better nation now and for generations to come.
America: HirePatriots is creating a nationwide jobs safety net for US veterans by creating local chapters, involving hundreds of communities and thousands of US citizens volunteers.
Veterans: HirePatriots provides one day jobs for active duty, NG&R, transitioned veterans and their spouses. These are jobs posted by local residents that need help with chores and repairs. And thousands of companies seeking US veterans to fill their positions, post their jobs on HirePatriots.com too.  Plus, we write resumes, present transitional preparedness and financial wellness classes, host job fairs and military marriage retreats, and make available career coaching and entrepreneurial mentoring.
Public Schools & US Children: HirePatriots is providing public schools with their own HirePatriots.com websites and job boards for them to use as a community service project. They have the ability to post essays, videos and pictures about why they love America, and why US veterans are deserving of our highest regard and appreciation. These students also go into their community and post fliers and encourage their neighbors to post jobs for local veterans. And they speak on TV, radio and to the Press about helping veterans too. All of their activities are published on their HirePatriots website and set throughout all of the social networks and search engines.
Businesses: HirePatriots connects US veterans with companies seeking them through our popular Careers job board (http://hirepatriots.com/sjb/).  We also create a permanent page on our site for these veteran friendly companies and blast their information to our extensive social networks. And as qualified veteran contact us, we introduce them to appropriate companies seeking their skills. In addition, we provide a powerful cause marketing strategy and internet platform to build a company's brand and to speed-up their recruiting process.
Civilians: HirePatriots improves the lives of civilians by providing them with affordable help when they have chores and repairs that need doing via our US veteran One Day job board (http://bit.ly/13B83oW).  The more veterans local residents hire the more their local economy improves too. San Diego gave HirePatriots their Visionary Award for "creating economic development." They said, "So many Marines and sailors take jobs from HirePatriots everyday and then spend that money in our county that HirePatriots' is keeping San Diego businesses in business and their employees employed."
Call to Action:
1) Volunteer to get a HirePatriots chapter started in your area. Contact us for coaching.
2) Donate $25 a month to our 501c3 non-profit, Patriotic Hearts, so that we can expand across America and make HirePatriots a permanent part of the American fabric! Donate here: http://bit.ly/pG6nMb
Thank you,
Mark Baird
CEO: HirePatriots.com
Chairman: Patriotic Hearts
mark@hirepatriots.com
760-730-3734
People Magazine's Heroes Among Us
Past Chairman: CA Economic Council
Past Secretary: United Veteran Council
From President Bush: The Congressional Medal of Merit
From President Obama: President's Volunteer Service Medal
From San Diego: The Visionary Award for Creating Economic Development
From the Chamber of Commerce: The Extra Mile Award
From ABC TV: The Leadership Award
From U.S. Veterans & Families: Liberty
From Jesus Christ: Purpose & Eternal Life
An American Crisis: Veterans' Unemployment — Stand by Them/ How You Can Help/ Solutions
http://amzn.to/Xgvwcp
Share us on