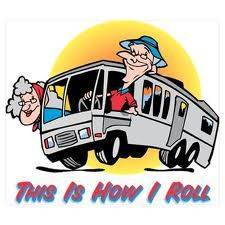 HirePatriots needs an RV! It is time for me and my wife to begin traveling across the USA and to start and strengthen multiple HirePatriots chapters across America.
We need to be in San Diego for their Marshall's & TJ Max department stores big push for HirePatriots beginning in October. But this summer we would like to be in Oklahoma. We have a real impetus growing in that state. It is so important that we provide our unique veteran hiring board for the residents and businesses in that devastated area. Tori and I need to get out there and help those dear and exemplary US citizens.
It is not practical for Tori and me to rent or to try and buy again. We must be on the road and mobile in order to accomplish God's call upon our lives.
Because we are a 501c3 non-profit, a donation of an RV or the funds to purchase one will be a tax deduction.
Do you own an RV? Do you know someone who does and is not really using it anylonger? – We are always seeing RV storage lots with RVs that look as if they have not been used for years.
We are certain that God will provide and that he will touch someone's heart to help us. Is that you?
Thank you,
Mark & Tori Baird
760-730-3734
Share us on