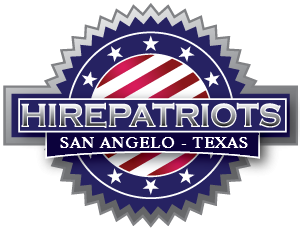 The annual Hire Patriots 9/11/ Job Fair / Business Expo is being held at the Military Event Center in San Diego , CA from 11:00 AM to 3:00 PM on September 11, 2015.  This is a huge opportunity for employers and vets. Spread the word.
People Magazine selected Hire Patriots as it's veteran hiring initiative and and featured them as it's "Heroes Among Us"
This is a great opportunity for employers to get in front of hundreds of military veterans leaving active duty and work-ready to start a new career in the civilian workforce.  Don't miss out.
The job fair is the perfect for military veterans separating from the service to talk face-to-face with potential employers.  Bring plenty of resumes.
For more information call 760.730.3734 or email jobfairs@hirepatriots.com  http://hirepatriots.com/job-fair-2015
Share us on