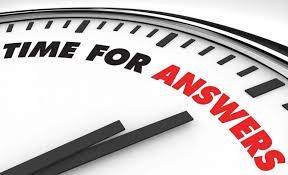 US Veteran Employment
Over the next three years, 1.3 million current, active duty US military are being discharged early from our armed services. America already has high US veteran unemployment numbers, this action by Congress will increase those ranks significantly. Patriotic Hearts, our 501c3 non-profit, has developed a comprehensive program to address this urgent issue: our HirePatriots Community Program, our US veteran 'Work Ready' Hiring Events, our Veterans Green Projects, and Military Marriage Retreats.
The HirePatriots Community Program provides immediate assistance. This program connects local residents who need help with chores and repairs around their homes and yards with local US military, veterans and their spouses. Over the last 7 years, over 100,000 residents and local veterans have helped eachother with this unique program. Especially, many thousands of senior citizens on limited incomes have been assisted by these hard working, courteous, current and former US military members. It has been so successful one of the most prestigious business association in our country, L.E.A.D., awarded HirePatriots its "Visionary Award for creating economic development." These "one day" jobs posted by our citizens have poured millions of dollars into local economies and continues to do so.
Our HirePatriots program also connects local businesses with qualified and 'work ready' US veterans for their open positions. We have developed a better alternative to standard veteran job fairs. HirePatriots now offers 'hiring events,' instead. We work closely with company human resource departments and our local bases to educate, prepare and connect local transitioning military members and veterans that are the right match for eachother. This also greatly reduces veteran employee attrition and saves these companies time and money. We introduce these companies and selected US veterans at our "US Veteran 'Work Ready' Hiring Events." This program is very effective. Nearly all attending veterans are hired, a far greater percentage than at job fairs.
HirePatriots also has developed its own jobs through our Veterans Green Project. We have leased a 6,000 square foot warehouse in Oceanside, CA. We hire local US veterans, and active duty to collect donated electronic waste from area businesses. We train them to dismantle, destroy and recycle the e-waste properly. When they have learned all the procedures required, the veterans receive certification as "electronic waste recyclers." Those that complete our program can remain with us; or, we assist them in finding employment elsewhere.
HirePatriots has been assisting America's military, veterans and their families for over 10 years. We have developed thousands of close friendships with them. As a result, we have learned that the stress of military service, unemployment or under-employment has created a divorce rate among them that far exceeds the already high incidence among our civilian population. This significant disruption in their lives, makes finding or sustaining employment much more difficult. In response, HirePatriots hosts Military Marriage Retreats. We have done so for 8 years. Keeping veteran marriages and families together provides the stability and support that veterans need to move forward quickly and successfully in their civilian lives. And it makes them more effective and reliable employees.
America must be ready to assist the dramatically increasing numbers of military members being forced out of our local military bases by extreme budget cuts and a massive reduction of active duty personnel. HirePatriots is alert and ready to assist.
Mark Baird
Share us on