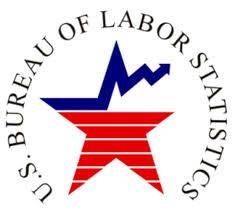 The American Legion, the US Chamber of Commerce and Vet Jobs rejoice in letting everyone know that there is not a veteran unemployment problem. To support this claim they always quote the statistics published by the Labor Dept. that are currently at 6.9%. On first look that number sounds excellent. But is it an accurate assessment of the true employment reality for veterans? I cannot doubt the accuracy of these numbers; but, I do strongly question their interpretation of them.
Here is a quote from the Bureau of Labor Statistics: "Among the 722,000 unemployed veterans in 2013, 60 percent were age 45 and over. Thirty-five percent were age 28 to 44, and 5 percent were age 22 to 27." – The most significant number listed here is that for veterans in their twenties. Recently, they had the highest rate of unemployment, 3 times that of their civilian peers. Why has that suddenly dropped so steeply?
The number of unemployed veterans "722,000" is determined by the number of applications for unemployment insurance are submitted by veterans. As we can see, veterans at the age of 45 or over are suffering tremendously and make up the largest percentage of unemployed veterans. Those over the age of 30 also are having difficulty. But we see a huge increase in hiring the young veterans, age 18 to 24. They are the primary reason for such low unemployment numbers for veterans.
The two question that needs to be asked about these low and impressive statistics are:  1) What kind of jobs are these veterans taking? Two, do these positions' salaries pay their bills? I have no statistics on this. I am only able to share what I know as a national leader in finding solutions for US veteran unemployment for more than a decade.
This is the crux of my conviction about this issue: US veterans work! They despise taking unemployment insurance and welfare. They would rather work 3 jobs a day than to do that. The dramatic drop in the number of unemployed veterans in their twenties indicates this. And it is confirmed by my personal experience working closely with them. Almost all of the job seeking US veterans and budding entrepreneurs I know are working multiple jobs and earning much less than they need to sustain themselves and their families. None of them are counted.
What is your personal impression? Do you agree with me or the Labor Dept. stats?
Mark Baird
Share us on