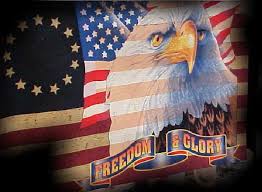 This is a great way to help US veterans and their families and to increase your bottom line at the same time.
We are offering a quid pro qou for veteran owned and patriotic businesspersons. We will create a HirePatriots.com website for you that blends your business info with our unique site and job boards. The immediate effect is that your business will share the traffic ranking of HirePatriots.com. It is in the top 1% of all US websites. And your HP website will be too.
You will get thousands of new visitors. And because they need to register to use the site, you will also be getting an ever-increasing database of warm contacts.
Also, we get tremendous media attention. Your website will be promoted on TV, radio and the Press for free, regularly.
As a consequence of our ranking and media exposure, your website will also get regular requests from companies who want to advertise on your website. This creates a significant additional income stream.
In addition, you will become a part of our nationwide HirePatriots network. These are veterans that share our enthusiasm for helping other vets. — Your business will become well known nationally and be promoted on all of our HP websites in every state.
Marketing your business with a "higher cause" has been proven by the CONE Foundation to increase a company's profits by 5 times. — So we are looking for a vet biz owner who cares about vets; but, who also realizes the great advantage to his business by using their HirePatriots site to build their brand and to market their business.
What we ask in return is for you to be available for media interviews and to speak knowledgeably about issues facing our military, veterans and their families. — It is also wise to let the military personnel and vets who benefit from your site to be your spokespersons. — We will also provide you with fliers and posters, co-branded with your business logo. Please encourage your web visitors to print these and to pass them out in their communities and on base.
For instance, I met with the Family Readiness Officer and his FRO leaders yesterday at a local Marine base. We gave them several thousand fliers. They are distributing these to everyone on the base for us. And they are encouraging those Marines and their spouses to take the fliers into town, when they go off base, and to pass them out to the businesses they patronize.
I hope that you can see the tremendous benefit that we are offering in return for being our HirePatriots leader in your state. Please contact me a call to discuss this further if interests you.
Mark Baird
Share us on