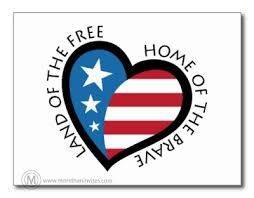 Patriotic Hearts' Programs for Veterans
Patriotic Hearts does several things that that are vital to getting US veterans and their families back on their feet. I have been working with transitioning veterans since 1970. I am not a newcomer to treating and assisting our armed forces members. We are confident that our programs play an important role in healing and helping our US veterans.
Primarily, our simple One Day jobs program for a community's US military, veterans and their spouses has proven to have profound effects. Here are three news reports about HirePatriots One Day jobs for veterans: People Magazine, ABC News. This program is so important in many ways. Please read some comments from those that use the job board HERE.
Often it takes months, and sometimes years, before a veteran can find his place in the civilian work world. These local jobs posted by neighbors are true life savers. But our ultimate goal is to get veterans sustainably employed, full time. Either that, or if they have an entrepreneurial spirit, we help them start a successful business. (HirePatriots has helped over 300 V.O.B.s.)
We act as employment agents for US job seeking veterans.  Once we determine that a veteran is truly work ready, and that his resume and interview skills are honed, we call owners, CEOs and HR Directors of companies and personally recommend veterans that are qualified for open positions. This puts their resume on the top and almost always gets them an interview. — In addition, we host Hiring Events, instead of job fairs. These are events where the veterans have been pre-qualified and prepared for meeting a particular company's or an industry's hiring team.
Keeping a veteran's family together is also imperative. A veteran who is losing their spouse and kids, after enduring combat deployment, is not a great candidate for employment. Instead, we keep veterans' families and marriage together. We host 3 day, all expenses paid, Military Marriage Retreats.
In addition, we have US Military Maintenance, which employs veterans and also sets them up as business owners.
I hope that you see the value that our programs support our efforts.
PatrioticHearts.org/ HirePatriots.com
Mark Baird
ceo@hirepatriots.com
760-730-3734
People Magazine's "Heroes among Us" 
From President Bush: The Congressional Medal of Merit
From President Obama: President's Volunteer Service Medal
From San Diego: The Visionary Award for Creating Economic Development
From the Chamber of Commerce: The Extra Mile Award
From ABC TV: The Leadership Award
From U.S. Veterans & Families: Liberty
From Jesus Christ: Love, Joy & Life
Author: An American Crisis: Veterans' Unemployment
Author: The Patriotic Business Plan: Strategies for Sensational Success
Share us on