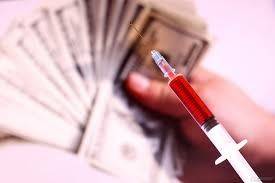 UNIVERSALLY, ADDICTS AND ALCOHOLICS HEAP UPON THEMSELVES INTENSE FEELINGS OF SELF-LOATHING, PROFOUND SHAME AND GUILT. NO ONE FEELS WORSE ABOUT WHO THEY ARE OR WHAT THEY'VE DONE THEN THE ABUSERS THEMSELVES. IT IS ONE REASON THAT SUICIDE IS THE LEADING CAUSE OF DEATH AMONG PEOPLE WHO ABUSE ALCOHOL AND DRUGS. WHEN AN ABUSER STATES THEY DON'T CARE WHETHER THEY LIVE OR DIE, THEY ARE USUALLY DEAD SERIOUS.
That's why it only makes good sense to work side-by-side with clients, affording them unwavering acceptance and love. Encouragement and motivation are the most powerful forces for change. Strengths-based draws primarily upon the Existential and Humanistic, client-centered therapeutic models. The focus of treatment is on the person, not the problem.
There are no victims. Clients are challenged to find meaning and purpose through the choices they make. They learn that growth is painful, but provides an invaluable opportunity to unlock their full potential. Tragedy can, and does, lead to triumph. President John F. Kennedy made this point when he said; "When written in Chinese the word 'crisis' is composed of two characters: one represents danger and the other represents opportunity."
The beginning of the healing process is the understanding that human beings are not defined by the past. Rather, we choose who we are each moment of every day. The client's new, sober life adventure begins at the start of the very first session together. Challenging individuals to find meaning is the way forward.
Share us on