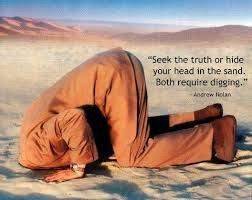 Today's report from the Bureau of Labor Statistics caused the NYSE to drop immediately. Although our current administration insists that we are not in an economic downturn, the statistics speak otherwise. When compared to the monthly job growth last year, the economy is going backwards.
In fact, 40% of America's eligible workforce is not working. Our nation's labor force participation rate is the lowest it has been since 1977.
Our nation's economy needs to be adding 250,000+ jobs a month in order to have real growth. The U.S. only added a disappointing 142,000 jobs in September.
The national jobless rate stayed at 5.1%, even though job gains were 59,000 less than needed to support that number. This is intentional and obvious manipulation of information meant to deceive the public and to keep consumer confidence high, falsely.
America now has a debt of 18 trillion dollars. Most of this was created in the last six years. The monumental expenditures of our government cannot keep pace with the taxable income created by our job force, especially one that is not creating new jobs.
Our US Treasury will run out of money by early November. This will force our government to borrow more money. Then the dollar will be worth even less than now and make living in America more expensive than ever. Complicating this is the economic crisis in Europe and China.
I hate to be the bearer of bad news. But this is news you must have in order to be warned and to be prepared.
Share us on