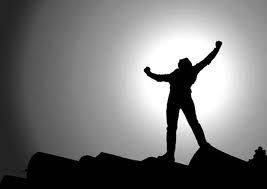 If you are the kind of person that feels comfortable talking to people then you will be a success as a
Patriotic Hearts
leader for sure. And when you start getting on local TV & radio News affiliates, you will be getting invitations to speak at clubs, business conventions etc. — It will give you many opportunities to speak on behalf of US veterans and to keep the flames of support, appreciation and patriotism going.
We will help you get your own local HirePatriots.com website. We will show you how to post your thoughts, pics, and videos about veterans on the your website. They will also show up automatically on the national HirePatriots homepage.
After that, let's discuss a strategy on how to quickly get One Day jobs posted on your HirePatriots.com site. — We ultimately want to get US veterans a well-paying full time job. There are 65,000 job boards in the US that do that. HirePatriots.com does too. But we are the 
only
 free
One Day job
board in the country.  Our mission is to have
HirePatriots.com
chapters woven into the fabric of American communities across our nation. — The people who hire and get to know the veterans they hire for one day jobs are great help in finding them full time jobs too.
Your popularity will attract lots of willing volunteers, especially from older US veterans and their clubs. They will pass out your fliers and put up posters, sit in front of grocery stores, bring home-cooked food to events, and talk to any active duty veteran until their ears fall off. They will also hire them. And they will meet together with you regularly and create members for your local HirePatriots chapter.
Very importantly, your popularity will attract the attention of businesses that will sponsor you and hold fundraisers for you and have their employees become volunteers for you. You will also have the social proof to be awarded grants from corporate and government entities. With these funds, salaries can be created, programs funded, events held, marriages saved, military kids happy, and a love for America and for the veterans that protect her stronger.
Let's set up a meeting via Skype, Google+ or phone soon.
Share us on