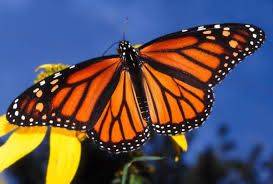 Billion of butterflies and bees are dying off. Many are convinced it is due to Round Up and other such pesticides. The annual mass migration of 60 million monarchs from Canada to Mexico is one of the most beautiful phenomena in the natural world. But it's now on the verge of being a relic of history, and a key link in our food chain is under threat.
Wouldn't it be wise to stop the use of the prime suspects that may be causing this extinction before it is too late?  How can governments permit this to continue? Immediate action must be taken!
Is it possible that any company would actually bring on the extinction of  birds, animals and vital insects just to make more profits?
Bees and butterflies are essential to much of the world's fruits, flowers and to majority of our world's food supply. Without billions of these helpers our world may become a desolate nightmare. When I was twenty I was running in the woods and came across millions of Monarch butterflies. They were migrating from Canada to Mexico. At that time the Mexico butterfly population covered 49 acres. Now it is down almost just one acre.
If you want to know how bad this situation has become watch this documentary: "Vanishing of the Bees." You can watch this on Netflix.
Tell Monsanto to save the monarchs by pulling its ecosystem-threatening herbicides.
Every second we wait is another second closer to our bee and butterfly extinction.
Mark Baird
As a patriotic American, I want to keep America beautiful. I also want justice and freedom to reign. Occasionally, I will voice my opinion on subjects and issues that concern me and which I think are important to bring to your attention. Disagree with me when you do, just keep it civil, intelligent and non-political.
Share us on