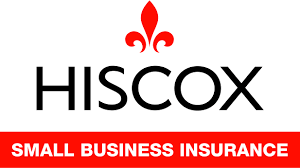 Hiscox presents great opportunities for transitioning military
Hiscox USA, voted one of the Best Places to Work in Insurance by Business Insurance magazine for 2014, is seeking dynamic go-getters! Veterans and Military Service Members are encouraged to apply.
This is a not a branding initiative to gain publicity – We authentically believe that Hiscox presents great opportunities for transitioning military to leverage their skills and training as they return to civilian life and to thrive in an entrepreneurial climate that values and rewards thoughtful risk taking and excellence in execution. Our positions offer opportunities to join a rapidly growing company and to work as part of a team and advance your career. This is especially true in Underwriting – the revenue driving center of our business. Underwriters are tasked with analyzing, pricing and negotiating accounts in order to bind and build business, as well as market our capabilities and build new and maintain strong relationships with the broker base.
Typical Underwriter Job Responsibilities include:
Underwrite, price and negotiate accounts consistent with the quality of the risk and according to the company's strategy and guidelines for the Professions product lines
Develop new relationships and maintain existing relationships with Southeast regional broker base
Work with operations, claims, finance and internal and external marketing to build products and contribute to the financial performance of the business unit
Maintain excellent service standards
Monitor product results and develop ideas to increase productivity
What we offer:
Entrepreneurial, Open and Collaborative work environment
Competitive Salary and Bonus (based on personal and company goals)
Health Insurance (including HSA with 100% of deductible covered), Vision, Dental and FSA
24 PTO Days
10 Paid Holidays
401(k) with competitive company matching
Stock share program for all employees (100% risk free / refundable)
Person Specification:
Outgoing, driven, high attention to detail and results focused mentality
The ability to identify business needs
Strong understanding of basic sales principles, negotiation skills and demonstrate a competitive drive
Excellent written and verbal communication skills
Strong interpersonal skills and ability to work independently in a collaborative environment; either military or civilian
Innate service focus which enables one to effectively interact with all levels of internal and external customers and partners
Insurance underwriting experience or knowledge is a plus but not required
B.A./B.S degree is preferred
At times, 10% Travel required
About Hiscox
At Hiscox, we encourage courage in our partners, our clients and ourselves. We work with our broker partners and the insured to give businesses the courage to start up, expand, enter new markets and much more.
As a specialist insurer and reinsurer, we are not interested in the ordinary. That would be too easy. We prefer to focus on those parts of the industry which are more difficult, more unusual and, well, more specialist. The more complex the risk, the greater the chance for us to show our clients what we can do. It's a successful approach and one that's seen us grow into a FTSE 250 business with offices around the world. But we are not stopping there. Our ambition is to expand our business into new markets and new territories. We are an ambitious company and we need ambitious people.
We are not a mass producer of insurance policies but focus on key areas of expertise and strength. We specialize in protecting people with unusual and often complicated insurance needs. Hiscox USA writes insurance through the following growing Practice areas:
Professions: Technology E&O & Privacy, Allied Healthcare E&O, Architects & Engineers E&O, and Miscellaneous Professional Liability
Executive Risk: Kidnap & Ransom, Crime, Private Corp D&O, Not for profit D&O and Financial Services
Property: Commercial property and Terrorism
Media & Entertainment: Media E&O and Entertainment
Small Business & Partnerships: Professional liability, General liability and Business Owners Policy insurance sold directly online and through partnerships
Hiscox Group includes Hiscox London Market (Lloyd's of London), Hiscox UK and Europe, and Hiscox International (US, Bermuda and Guernsey).
Hiscox Values
At Hiscox our spirit is in Challenging Convention and everything we do is guided by our Values.
Courage: Do the right thing however hard
Quality: World class where it matters
Integrity: True to our word
Excellence in Execution: Consistent, timely, efficient delivery
Human: Firm, fair and inclusive
Take a Look at More Jobs at Hiscox:
http://www.hiscoxgroup.com/careers/vacancies/current-vacancies.aspx
Contact: Todd Sample
Recruitment Specialist
Hiscox USA
Share us on