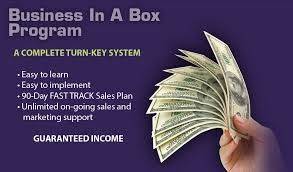 USMM is a program of HirePatriots, the veteran employment program of the 501c3 non-profit, Patriotic Hearts. The purpose of this program is to help US veteran entrepreneurs to start and develop a commercial maintenance cleaning company of their own. Its twin purpose is to build up veteran owned businesses that will hire other US veterans. Our goal is to create 1000 of these businesses across America and to put a dent in US veteran unemployment. We also desire to set an example for other veteran initiatives and V.O.B.s to follow. I have built and sold several commercial maintenance businesses over 40 years.
Marketing Plan
USMM also offers you an amazing marketing plan that I have developed to lift our USMM business owners far above their competition. We combine your business with the extremely popular HirePatriots.com mission to get veterans hired. We do not approach potential clients as just a 'janitorial business.' We present ourselves as US veterans that are "trying to put a dent in veteran unemployment.' We ask businesses if they would like to 'participate in solving this national problem.' We raise the conversation to a higher level.
USMM business owners receive their own websites. These websites have the veteran owner's pic and profile; a blog, and two job boards for local residents and business to use to hire your area's US military, veterans and their spouses. Our One Day job board is primarily for residents and businesses that need an extra hand with chores and repairs for a day or a few. Our Careers job board is for companies to hire your region's veterans on a more permanent basis. – This gives homeowners and business owners and veterans a reason to come to your USMM website frequently.
As an associate of USMM and HirePatriots you are able to introduce yourself as the "Director of a non-profit program that creates jobs for US veterans." This is the key to getting huge amounts of free media and also speaking engagements. You will also be the HirePatriots leader in your community that will offer our multiple programs that enhance the lives of veterans. You will represent a popular, nationwide program that has won awards from two US Presidents, Congress, and the Pentagon. HirePatriots was also featured in People Magazine as "America's Heroes Among Us."  And we have received voluminous media coverage locally and nationally. We have been featured on FOX National Business News, NBC Nightly News, and ABC TV did a segment about our One Day jobs program and gave us their 'Leadership Award.' – The news media in your area will clamor to tell your story and to promote your USMM business because of its alliance with our award winning non-profit.
As our non-profit's local veteran representative, you can also speak at local chambers of commerce, and at veteran orgs and various community service clubs, such as the Rotary Clubs whose members are all business owners. – The free media, speaking opportunities, website and job boards will be a tremendous boost in getting new clients as well as new employees.
For Your Clients
With the blog post on your USMM website we will thank and promote each of your clients. We will display their banners and link to their corporate websites. We will post blogs about the business' participation in our veteran hiring program. From these posts we will make press releases and send them to all your local media outlets to give your clients more exposure. These posts will include a picture of you and the business owner or manager in front of their company sign shaking hands.
Since HirePatriots.com is one of our nation's leading job search sites for US veterans, we can also assist your clients with filling their open positions with US veterans that come to your site looking for employment. – Do any of your commercial maintenance competitors do any of these things? No. They cannot.  US Military Maintenance will set you far above them.
Our Vision for You
US Military Maintenance is looking for US veterans that are driven to succeed. Our personal mentoring and marketing plan is a million dollar opportunity. That is our 3 year goal for each of our members that are near large metropolitan areas: $1,000,000+ yearly gross. If you are in a area of smaller towns then our goal is to make you the number one in your region. The bigger we make your business, the more US veterans you can employ: This is our motivation.
We will market your business and help you to speak on TV, radio, and at clubs, plus get you in the press. We will also use our huge database of businesses that have posted on HirePatriots.com to find new clients for you.
Getting Started
US Military Maintenance will provide you with absolutely everything you need to get started right away.
Cleaning equipment and supplies
Training
Company website
Business cards
Bid sheets
Phone scripts
Sales pitch
Contracts
USMM polo shirts
Step by step Getting Started Guide.
Step by step Marketing Plan
On-going personal mentoring for success
A nationwide team of other USMM veterans for support, encouragement and counsel
Costs
We have negotiated with supply companies to get the best prices possible for our US veterans for equipment and supplies. We have kept your start-up costs as low as is possible. We want every US veteran who is serious about becoming a business owner to be able to participate.
You will be required to get your own business license and liability insurance. This will cost you about $200. And your monthly insurance fee will run about $50 depending on your carrier. We will provide everything else that you need.
If you need some financial help in order to get going we have veteran lenders who have customized a loan program for USMM members.
We will send you an agreement to sign with us.  You will make a donation to our non-profit of $2500 and you are in business.
Contact Mark Baird for more information:
Mark Baird
ceo@hirepatriots.com
760-730-3734
Share us on