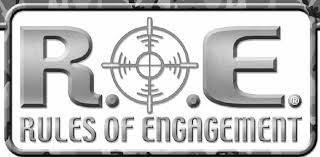 What has made the social networks so incredibly popular is the intrinsic need in human nature to communicate with others, to be 'liked,' 'connected,' 'friended,' and even 'followed.' We like being a 'member,' to be in a 'community,' a 'group,' and to 'join.' Twitter, Facebook, YouTube and LinkedIn, the most popular online networks have opened the proverbial "Pandora's box." Now that we have tasted Apple's elixir, we are like Adam and Eve who ate from the forbidden Tree of the Knowledge of Good and Evil. Our innocence is no more. There is no going back, ever!
A true and undeniable paradigm shift has occurred in the world. Every business that succeeds from here forward must adapt or die.
The key to remember is social engagement. People want to interact. They want to be involved. We all need something meaningful to do. It makes us feel better to join others in helping a good cause. Smart businesses sponsor charitable programs for their employees, their clients and communities to participate in. Today, the most compelling corporate message focuses on serving others, rather than on making profits. Why? Because it is the most profitable strategy to use.
What every business needs is for more people to know who they are and what they have to offer. The best way to accomplish this is by sponsoring a popular cause. Instead of raising your own flag and working hard at trying to get everyone to rally around you, save time and money by joining with a large group that already exists. By supporting what is important to others, in return, they will support you.
Patriotic Hearts has created a step-by-step social engagement strategy for any company to follow. The entire plan is spelled out in The Patriotic Business Plan: Strategies for Sensational Success. This proven plan is particularly effective with veteran owned businesses and those that support them.
If the new age of advertising, marketing, sales, recruiting and public relations has gotten you lost in a jungle, let us show you how to find your way in this brave new world.
Contact: Mark Baird/  mark@hirepatriots.com/ 760-730-3734
Share us on