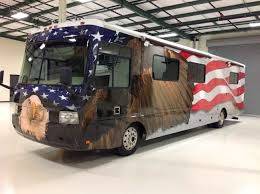 Subject: A call to action! From Pat Mellody, NYS Ambassador for Hire Patriots
Greetings Patriots, we need your help and action on a very special mission. Mark and Tori Baird are preparing right now to take Hire Patriots to the next level. Hire Patriots needs to be able to assist the US veterans who have defended us and those being affected from the base reductions all across America.
In order to accomplish this Mark and Tori are being proactive and taking Hire Patriots on the road, literally. They will be crossing the land of the free telling the Hire Patriots story working with employers to post jobs, doing media interviews about honoring US veterans and working out of an RV.
If Hire Patriots and Mark and Tori Baird have touched your life in a positive way this is your opportunity to be part of something big. We need 1,000 of you to donate $100.00 each to get this show on the road.  As those funds come in that will get them started but I know some of you want to help more. Some of you have business contacts that can underwrite some of the additional costs. Who knows someone that for some great publicity would donate or lease an RV/bus for the trip? Shrink the bus in an American Flag and HP Logo. Who knows a printing company that can print the flyers and brochures they need, a fuel company to donate the fuel, lodging/campground, a mobile hot spot, two laptops. All these sponsors will get daily "blog from the road" recognition. Their logo  on the RV, literature and TV exposure as Mark & Tori are interviewed by the RV with the sponsors' names.
We all know vets get the job done and it is always first class. We boldly ask for your donations and sponsorships. Time is short! Our brave veterans are returning home and need to find sustainable employment for themselves and their families. They have earned it! Let's get into the fight one more time. Go to www.hirepatriots.com and click on the "Donate" button for Patriotic Hearts.
For sponsorship coordination contact Mark Baird at: mark@hirepatriots.com/
760-730-3734
Thank you, Patrick Mellody  New York State Ambassador for Hire Patriots www.hirepatriots.com/heroes
Share us on