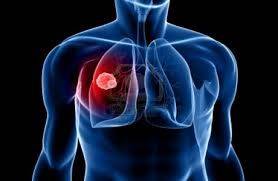 A Moment for Mesothelioma
Mesothelioma – a long word you may have heard on a commercial or two, but do you know what it means? This rare and deadly cancer is sadly lacking awareness. This summer the Mesothelioma Cancer Alliance asked us to Take A Moment for Mesothelioma by sharing some important facts to educate our readers about this preventable disease, so we jumped at the chance!
Mesothelioma is caused by asbestos exposure. Asbestos is a naturally occurring mineral that is invisible to the naked eye. Once inhaled, these fibers may infect the protective lining of the lungs, abdominal cavity, or cardiac cavity.
United States Veterans are at the greatest risk. For many years, asbestos was used across all branches of the military. Many veterans and shipyard workers were exposed to high levels of asbestos from several different applications. US Navy veterans who served during World War II and the Korean Conflict unfortunately have the highest incidences of asbestos related disease, including mesothelioma.
Asbestos is still not banned in the US. Federal law requires the newly manufactured products contain no more than 1% asbestos. Although its use is regulated, roughly 30 million pounds are still being used each year.
No amount of exposure is safe. Just exposing yourself once could put you at risk for developing the disease later on in life. If you were exposed today, you may not be aware until 2043, as the average latency period is about 30 – 40 years.
Asbestos was once used in more than 3,000 consumer products. These include household items, some of which may still be in use. Some of these even include hair dryers, crock pots, and cigarette filters.
It can be found in many older homes, schools, factories, and commercial buildings. Homes build prior to the 1970'salong with a myriad of public buildings still could potentially contain asbestos because of the materials used in the original construction.
Asbestos exposure is still the LEADING CAUSE of occupational cancer in the US. Even after 30 years since the United States government issued stern warnings about the continued use
Want to help with this summer campaign? I encourage you to also take a moment for Mesothelioma by sharing their message to help educate and save lives. Be a voice for the victims!
Share us on