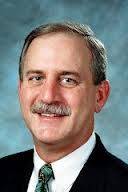 CareerTalkGuys.com is a  new enterprise, created to focus on providing skills and practices that guide job seekers to the opportunities they seek. One of its founding partners is Doug Beabout. I have been working with Doug for several months. He is a sincere professional whose whole heart is in his work. I give Doug Beabout my highest, personal recommendation.
Doug Beabout is a contributing author to book coming out this month. An American Crisis: Veterans' Unemployment — Stand by Them/ Solutions/ How You Can Help." He is a renowned Human Resource expert and a popular keynote speaker.  And he has designed a new 21st century method for gaining meaningful employment. He has started and sold five successful recruiting businesses while helping over five hundred people start their own personnel services business. For over twenty years, Doug has trained thousands of recruiters and corporate human resources professionals in best practices. He has helped to serve thousands in these challenging economic times.
Doug Beabout's background has been forged in the crucibles of military service in Strategic Air Command aboard B-52 bombers in the Vietnam War, and over thirty-five years as a recruiting firm owner and trainer. His exposure to the errors and misguided actions of both job seekers and employers has allowed him to create a very practical and proven job seeking process. Also check out Doug Beabout's other website: WWW.DougBeabout.com
Here is a link to a 30 minute interview with Doug Beabout. It is worth your time to listen if you are searching for employment.
http://www.blogtalkradio.com/friends-of-us-veterans/2013/03/05/the-career-talk-guy–doug-beabout
Mark Baird
Share us on