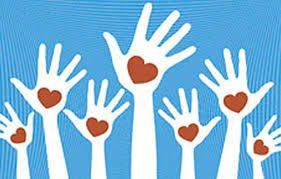 Hello, I am Mark Baird, the founder of Patriotic Hearts, a 501c3 for US veterans and HirePatriots.com, one of the most popular web destinations for job seeking, active and former US military personnel. I am the author of An American Crisis: Veterans Unemployment, an Amazon "best seller"; and, I recently wrote The Patriotic Business Plan: Strategies for Sensational Success, available in book stores and on Amazon. This book details the cause marketing and recruiting plan HirePatriots has used to receive tremendous popularity, prestigious awards and amazing media attention over the last decade. It is a step-by-step guide for any business to follow.
Our unique strategy helps businesses recruit veterans and market their company in many ways that go far beyond standard methods. This cause marketing program has won several significant awards: From President Bush, the Congressional Medal of Merit; from President Obama, his Presidential Service Medal; the Visionary Award for Creating Economic Development; the Leadership Award; and we were ranked in GI Jobs' Top 50 Most Military Friendly Businesses.
By synergistically blending information about our nationwide veteran cause and your business, it produces tremendous free publicity and media. HirePatriots' sponsors receive national and local media regularly. We were just featured in People Magazine, and Brian Williams at NBC Nightly News recently filmed a segment about HirePatriots. This consistent great PR will help your business grow. And the good that HirePatriots does will grow at the same time. It will be a tremendous boost to reaching your recruiting and marketing goals.
If you would like to join us in a synergistic cause marketing relationship, please contact us.
At your service,
Mark Baird
CEO: HirePatriots.com
Chairman: Patriotic Hearts
Share us on