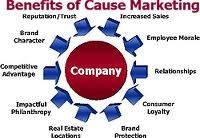 In order to spread HirePatriots' vet jobs program across the country we have developed a unique cause marketing strategy that helps businesses recruit veterans and market their company in many ways that go far beyond standard methods.
This cause marketing program has won several significant awards:
From President Bush: The Congressional Medal of Merit
From President Obama: President's Service Medal
From San Diego: The Visionary Award for Creating Economic Development
From ABC TV: The Leadership Award
From GI JObs: Ranked in their Top 50 Most Military Friendly
We create an internet marketing platform that incorporates our popular cause and your business information. There are multiple pictures, links to your corporate site, posts and even videos about your business and your job opportunities. We mange and host this site. But you and your team can choose to add or delete information at will.
By synergistically blending information about our nationwide veteran cause and your business on the same site, it produces tremendous free publicity and media. HirePatriots' sponsors receive national and local media regularly. (We were just featured in People Magazine, and Brian Williams at NBC Nightly News is going to show the segment they filmed about us this month.)  This PR creates thousands of visitors a month to your customized HirePatriots marketing platform. From there visitors go to both your site and mine. Your business grows. You are able to fill positions easily with US veterans. And  our veteran outreach grows at the same time. Example:http://www.hirepatriots.com/the-los-angeles-film-school
If you like, we can also develop a local HirePatriots chapter around your cause marketing site and get surrounding communities, schools, clubs, organizations and veterans to volunteers to spread the word about your site. It becomes a very popular community project. Public schools like to make their local HirePatriots.com site a project for their students. They provide patriotic essays and videos they make themselves to post on your site.  — But this is up to you.
If you would like to join us in a synergistic marketing relationship, please contact us.
At your service,
Mark Baird
CEO: HirePatriots.com
Chairman: Patriotic Hearts
760-730-3734
An American Crisis: Veterans' Unemployment — Stand by Them/ How You Can Help/ Solutions
Share us on