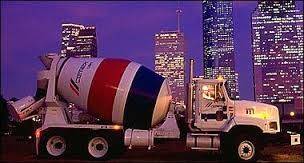 READY MIX DRIVERS WANTED
Drivers UP TO $65K!!! — ***Relocation Assistance Provided***
www.performancesearchgroup.com/truck-jobs
Primary responsibility is to drive concrete mixer to work sites and discharge load. This is in variety of settings and conditions including uneven ground, and may require unloading and attaching extension chutes weighing 30-50 lbs to end of primary chute
A Ready-Mix Truck Driver is responsible for the safe and efficient operation of the ready-mix truck used for delivery of products connected to the Company's ready-mixed concrete and other associate products such as resale items to construction sites.
DUTIES & RESPONSIBILITIES
*Provide our customers with world-class service
*Perform all work as assigned by management
*Be able to perform the essential job functions in accordance with current DOT regulations
*Obey all rules and regulations contained in the company's policies, safety manual and hourly employee's handbook
*Complete daily vehicle DVIR checklist pertaining to safety, cleanliness & DOT regulations
*Heavy lifting (up to 90lbs) will be required in order to handle resale products including bulk sand, bulk rock, bagged cement, etc.
*Complete all information on each delivery ticket and daily checklists
REQUIREMENTS
*1 year Military driving experience required on large vehicles
*Maintain good driving record
*No DWI/DUI's
*No more than 3 moving violations within the past 3 years
*No more than 1 moving violation within the past year (1 may be unacceptable if it involves accident or injury)
*No serious violations within the past 3 years
*Be at least 18 years of age
*Possess a Class "B" Commercial Driver's License
*Successfully pass a drug/alcohol screen at a company designated facility conducted in accordance with current DOT regulations
*Must be able to read, write and speak English
*Must be able to do simple math, such as addition and subtraction
As a ready-mix concrete driver or fleet mechanic, you will have:
*Great long-term CAREER options
*Excellent pay & benefits
*Flexible schedule
*Home every night
*Sign-on and retention bonuses
*Guaranteed compensation
There are 13 locations in Houston that are hiring now!
Erinn McMahon
CAREER PARTNERS INTERNATIONAL – Houston/Dallas/Austin/Louisiana
       & Performance Search Group – A Division of CPI Houston
Share us on