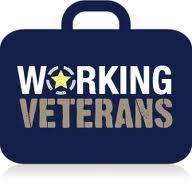 Hello, My name is Sgt L. and I just wanted to say that your site is great. I am a Career Retention Specialist and I have morning meetings every Tuesday.  I have been getting the word out about your site.  I just wanted to thank you both for your dedication towards Marines and their families.  Also I have applied for a couple of jobs on your site myself. Hope to hear some good news from them.  Thanks again. — Sincerely , Sgt L/USMC
———————-
I am happy to tell you we have temporarily hired a young veteran who has had a rough go. Although we sorely miss him on days he goes for his procedures/treatments at the VA hospital in Loma Linda. He is a great asset to our team. We prefer to hire veterans because of their train-ability and work ethics. Please keep my posting up. — Leslie: Canine Spa
———————–
Good Afternoon, I just wanted to let you know that I was very impressed with your  service in regards to my job posting. Our job has already had 15 views, where my Monster.com posting has only had 3 since Friday. I will definitely be using your site more often when it comes to posting jobs because of this great experience! — Thank you Lauren Briggs
———————–
I wrote you months back saying thank you for your site and now am writing to tell you about the great Marines that helped me last weekend.I had to move and two Marines named Zach (Sgt) and Owen (Cpl) came to my rescue. They were very professional and hard working, as I knew they would be. I live in San Clemente so it was a decent drive for them and they pulled through tremendously. I could not have done it without them. –Thanks again. S/F
———————
I just wanted you to know my company R.E. Chaix and Associates hired three veterans from HirePatriots. My boss was thrilled with the program and we certainly hope to use the program in the future. I personally know how wonderful the program is but Tim had not had the pleasure yet. — Laura T.
———————
Hello,
My name is Aurelia, I am a Marine wife. Thank you for putting this website I think is a great idea. I have forwarded your email to all my friend and to a two major companies that have jobs available. –Good Luck! Aurelia
———————
HirePatriots,
Just wanted to let you know how thrilled I am that you have created this fabulous resource to connect people like me, an older single woman, to able Marines who are willing to do small jobs (and big jobs) that are hard for me to do.  Harold came and painted the inside of my garage, put up a curtain rod and is coming back to put in window locks and hang closet doors for me.  He said he'd also remove a little tree in my front yard and do some other yard work.Thank you so much for making this web site available.  It is very heartening to be able to help the Marines, while at the same time they are helping me!  I'm telling all my senior friends about this. –Meredith / Vista, CA
———————-
We posted for someone to come and help us with our 1 1/3 acre yard and within 24 hrs had about 5 responses.  I contacted the first one, "Big Al" who came a few days later and he did an absolutely fantastic job for us.  As his schedule permits, he will be back to work again.  Also contacted the second responder, a Ist SGT, who has 5 children.  He and his oldest son came by this last weekend and they will both be here next week to help us with multiple chores.
———————-
Bless you for what you do. –Semper fidelis, Keith Kopets, LtCol, USMC
———————-
Post your company's positions here: http://www.hirepatriots.com/sjb/
And post your One Day jobs: http://hirepatriots.com/job-boards/day-job-board
Share us on