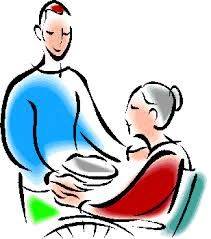 HirePatriots offers businesses a free, unique and popular One Day job board for US veterans. It will drive tremendous traffic to your website, increase your popularity, and increase profits.
HirePatriots is a national leader in US veteran employment. HirePatriots began in 2005 when we offered a free job board for the residents living in North San Diego near Camp Pendleton Marine Base. The site quickly became the most popular in the county, receiving 40k visitors a month. It was also voted the number 1 News story for 2007-2008 and received the Visionary Award for stimulating the San Diego economy. See some media received HERE.
Local US military members, veterans and their spouses who need to earn extra income go to the site everyday looking for jobs posted by community neighbors. The jobs range from house or garage cleaning to small repairs, yardwork, caretaking, party service, ranch work etc. Residents describe their job, say how much they will pay, and leave their phone number. — Read comments from job board users HERE.
We provide you an entire customized website with job board and blog. It features you as the sponsor of the job board with banners, videos, pictures, profile and full homepage copy. You also can manage all content on your site easily.
As our HirePatriots representative in your region of the country you will be aligned to our award winning 501c3 non-profit, Patriotic Hearts. This will enable you to raise funds for veteran events and projects within your community.
Local public and private school children can also be invited to participate in this program by posting blogs on the site, holding car washed and fundraisers, and passing out fliers directing people to your HirePatriots.com website.
We provide a step-by-step book that shows you how to duplicate what we did in San Diego. It is the Patriotic Business Plan: Strategies for Sensational Success.
There is no cost for getting this program going.
Contact me.
Mark Baird
ceo@hirepatriots.com
760-730-3734
People Magazine's "Heroes among Us" 
From President Bush: The Congressional Medal of Merit
From President Obama: President's Volunteer Service Medal
From San Diego: The Visionary Award for Creating Economic Development
From the Chamber of Commerce: The Extra Mile Award
From ABC TV: The Leadership Award
From U.S. Veterans & Families: Liberty
From Jesus Christ: Love, Joy & Life
Author: An American Crisis: Veterans' Unemployment
Author: The Patriotic Business Plan: Strategies for Sensational Success
Share us on