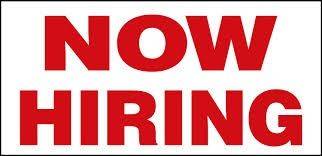 On September 11, 2015, HirePatriots is hosting a 9 –11 Memorial Job Fair in San Diego, CA at 9323 Activity Rd, across from the Miramar Marine Air Station. The companies that are attending are hiring to fill immediate positions now. Many have jobs available across the country. You can see this list of companies and click their banners to learn more about them and their open positions by going to HirePatriots.com and clicking their banners in the right hand margin of our homepage. Click HERE.
HirePatriots.com has been a premiere job board for job seekers for over a decade. It has won awards from two US Presidents, Congress, the Chamber of Commerce, and ABC TV; including, the Visionary Award for "creating economic development." PEOPLE magazine has chosen HirePatriots as their US veteran hiring initiative. And HirePatriots is always appearing on radio, TV, and in the press for their innovative hiring program.
Post your jobs; or search jobs HERE.
Share us on