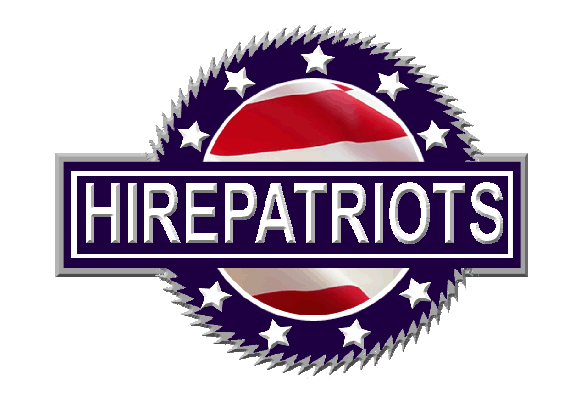 HirePatriots.com. has been connecting US military, veterans and their families with the residents in their local community through its popular website for more than 10 years. Whenever someone needs help with chores around their home, yard or business for a day or a few, they post it on HirePatriots.com's free One Day job board. These jobs create a critical extra income stream for local US military, veterans and their spouses. They also keep our US military connected to the civilian world, which helps tremendously when they transition out of the armed services. The culture shock is greatly reduced. And their ability to enter the civilian workforce successfully is greatly enhanced. Plus, they have developed relationships with so many in their community that might employ or refer them to an employer.
Here are a few comments from HirePatriots' One Day Job Board: More can be found HERE.
I just wanted to say thank you for this website.  I'm a Marine wife, mother of 3, (pregnant w/ another) with a deployed husband and there are certain things that I just can NOT physically do.  I've used the website twice to hire really great help and wanted to say thank you for providing this service. I don't think I can thank you enough! — Janet Cece
As a first time user of your HirePatriots website, I wanted to let you know about my first experience as a "day job" employer.  To say I was 100% satisfied would be an understatement!  I had the pleasure of hiring Ed Schmitt, Sgt. USMC out of Camp Pendleton to help me out with a painting project.  Sgt. Schmitt was everything you would expect in a Marine – polite, courteous, prompt, clean-cut, and a hard worker.    — Thank you, Chip Levinson
Thank you alerting the OCS Foundation to your excellent veteran's service site.  Although DoD has many worthwhile veteran's programs HirePartriots.com seems to have struck a positive chord with both veterans and the general public. Not another hand-out program but rather programs that provide the veteran with a dignified transition back into the real world.  I compliment you, your wife and staff on your effort. — Russ Watson, Chairman/CEO
I thought I would let you know that word about Hire Marines is spreading- and my sister is doing the talking!  My sister is also a Realtor, and she has been telling people in her office. Anytime anything needs doing, we think of Hire Marines right away. The guys seem very happy too. They have all been very gracious, and friendly. I usually will make lunches for whoever I hire too. They love that.  So, I thought I would let you know…..
Thanks again,
-Cathie Koosmann — Oceanside Chamber of Commerce
Get your community its own HirePatriots.com job board and website. Scores of businesses across America have done so. It is a great way to show your patriotism and support of our US military, past and present. This free job board will draw many more visitors to your corporate website and into your doors. As a representative of our non-profit program you can also receive free media attention on TV, radio and in the press. There are many major perks. Most of all, the appreciation and thanks from your local US military, veterans and their families.
Contact us: 760-730-3734 / hirepatriots@gmail.com
Share us on